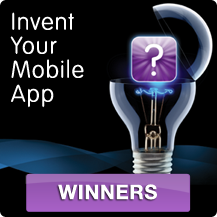 A whitepaper based on all the submitted ideas will be released by Smart Online at the end of June, serving as a resource for nonprofits to better understand what a native mobile app can do for their mission
Durham, NC (PRWEB) June 21, 2011
Smart Online's recently concluded Invent Your Mobile App contest showcased some very innovative ideas for nonprofit mobile apps from a variety of different organizations, including health, environment, disability, youth and arts based organizations. All the ideas were 'winners', but top honors went to St. Louis, MO-based siblings Simone and Jake Bernstein from St Louis Volunteen with the 'Volunteen Nation' App. They won an iPad 2 and a $100 iTunes gift card for their efforts.
In Second place was Deb Rothe from Bethesda Lutheran Communities with the 'iEnhanceLives' App. She won an iPod Touch and a $100 iTunes gift card. Third place went to Jenn Howard from Kids in Need Foundation with her 'Spark' App. She won a one year NTEN membership and a $25 iTunes gift card.
Runners-up included S.T.A.R Foundation – NTEN membership,Youth Volunteer Corps of America (YVCA) - $25 Amazon gift card, Making Music Matters – $25 iTunes gift card, Dan River – $25 Amazon gift card, and NC Symphony – $25 iTunes gift card.
Additional Special and Bonus prize winners were also selected. The Special prize was awarded to the entry with the most number of votes, and the Bonus prize was an entry that we felt deserved a special mention aside from the other winners. Special Prize Winner – Bronwyn Lucas and Parrish Ravelli from Youth Empowered Solutions (YES!) – YES! App. They had the highest vote count with a total of 188 votes. Bonus Prize Winner – Carol Voss from Independence First – Rock & Roller App. Congratulations to all the winners!
A whitepaper based on all the submitted ideas will be released by Smart Online at the end of June, serving as a resource for nonprofits to better understand what a native mobile app can do for their mission. Follow the Smart Online blog, and sign up for their newsletter to stay up to date on all upcoming mobile focused whitepapers, webinars and more. The next webinar will be held on July 14, 2011 with a focus on 'ROI/ROE and Getting Buy-in for your App'. More information is available at http://www.smartonline.com. Congratulations again to all the winners!
# # #