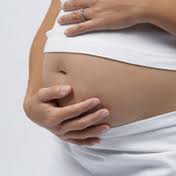 These data reflect the widespread and growing use of medications by pregnant women and reinforce the need to study their respective fetal risks and safety.
(PRWEB) June 16, 2011
The Consumer Justice Foundation, who works to create resources for consumers to better educate themselves on their legal rights when injured by pharmaceutical companies or large corporations, hereby announces a study has been released that has found the use of medication, both prescription and over-the-counter, has risen precipitously in the United States in recent years by women who are pregnant. This study comes on the heels of disturbing information ("Reproductive Toxicology", sciencedirect.com) that shows certain medications, mainly anticonvulsants such as Topamax and Depakote, are mostly likely to lead to a high risk of birth defects in children whose mothers used them while they were pregnant, particularly during the early stages of pregnancy.
A study was recently published by the American Journal of Obstetrics and Gynecology ("Medication use during pregnancy, with particular focus on prescription drugs: 1976-2008", sciencedirect.com) that looked at the prevalence of the use of medication by pregnant women in the United States. Medical ethics rules prevent any actual studies from being done on pregnant women using substances that could create harm, so researchers at Boston University, Harvard, the U.S. Centers for Disease Control and Prevention (CDC) and the National Center on Birth Defects and Developmental Disabilities looked at results of several interview-based statistical studies. These studies included the Slone Epidemiology Center Birth Defects Study, 1976-2008, and the National Birth Defects Prevention Study, 1997-2003.
These studies interviewed 30,000 women during the years stated above and found that approximately 80 percent of all pregnant women in the United States stated that they had taken either prescription or over-the-counter medication while pregnant, and approximately 50 percent of pregnant women reported taking at least one medication during the first trimester. Other studies have shown that certain medications tend to inflict damage on a fetus most commonly during the first trimester of pregnancy.
Specifically, studies have been done with regards to Depakote ("Valproic Acid Monotherapy in Pregnancy and Major Congenital Malformations" nejm.org) and its tendency to inflict harm during the first trimester of pregnancy and Topamax ("Topiramate Linked to Infants' Risk for Oral Birth Defects" aafp.org) which may lead to oral cleft injuries. Both of these anticonvulsant medications have led to severe birth defects in children who were born of mothers who had used them during the first trimester of pregnancy. These studies have come on the heels of Depakote lawsuits (St. Clair County Circuit Court case number: 11-L-27) being filed by parents whose children were born with these birth defects and Topamax birth injury claims being considered by Topamax attorneys.
About the Consumer Justice Foundation
The Consumer Justice Foundation is a free online informational resource that's intended for use by consumers who have encountered problems and/or been injured by insurance and pharmaceutical drug companies. This resource also provides a pathway to connect with professionals who are experienced in helping consumers recoup compensation for injuries sustained from such businesses.
###