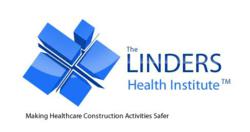 "The healthcare industry has a verbal style of its own, and sales professionals who have a solid command of the industry's particular mindset and vocabulary will enjoy higher closing ratios."
Orlando, FL (PRWEB) June 17, 2011
The Linders Health Institute, the nation's primary provider of education and certification for building professionals who work in healthcare environments, is pleased to announce that they will offer a critical boot camp designed specifically for sales professionals who are targeting the healthcare industry. The boot camp is co-sponsored by commercial testing laboratory Emlab P&K/Test America. Pici & Pici Inc. Rapport Mastery consultant will partner with The Linders Health Institute to present the event.
The one-day "Message to Market" boot camp, scheduled for 9 September 2011 in Sanford, Florida, will focus on the skills, techniques and language tools that are unique to sales in the healthcare industry. According to Marlene Linders, executive director at The Linders Health Institute™, "The healthcare industry has a verbal style of its own, and sales professionals who have a solid command of the industry's particular mindset and vocabulary will enjoy higher closing ratios."
The healthcare-specific sales program will identify ways in which sales professionals can successfully reach out to prospects, understand their industry culture and needs, and win their business. Presenters will examine a variety of concepts, including consultative selling and knowing the different personality types. Participants will learn how to become a Peak Performance Advisor, enhance closing ratios, improve customer loyalty and improve their bottom line.
Emlab P&K/Test America, co-sponsor of the healthcare industry "Message to Market" program, is a leading commercial testing laboratory for indoor air quality. In addition to completing air sample cultures and spore trap analysis to test for pathogens, mold, and fungi in the air and on surfaces, the lab does materials testing, asbestos testing and water testing.
Pici & Pici Inc., a Florida-based executive training and coaching team, will partner with Marlene Linders of The Linders Health Institute™ to present the boot camp material. The company specializes in providing results-oriented instruction designed to grow client numbers, increase sales and enhance customer relationships.
The Linders Health Institute™ is the sole course provider for infection control certification for Best Practices in construction. They educate, train and certify professionals engaged in the construction and management of healthcare and hospitality facilities to help them with legal due diligence and compliance.
###