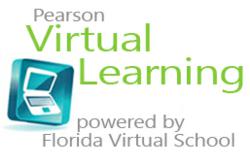 Sacramento, CA (PRWEB) June 16, 2011
Pearson Virtual Learning powered by Florida Virtual School (Pearson/FLVS) is now an approved course provider for students seeking admission to schools in the University of California (UC) and California State University (CSU) systems. This approval by the systems' Faculty Review Committee is the first of a two-step process. In the next phase, the company will submit its individual courses for review and approval.
The UC Board of Admissions and Relations with Schools (BOARS), a committee of the university's academic senate and faculty representatives from each campus, establishes the subject areas and pattern of courses required for minimum eligibility for freshman admission to the California public universities. Having passed the first step of evaluation, the Pearson/FLVS individual courses will now undergo review to determine that they meet the rigor of UC's "a-g" requirements. The "a-g" criteria include a combination of specific courses in the subject areas of: History/Social Science, English, Mathematics, Laboratory Science, Language Other than English, Visual & Performing Arts, and College Preparatory Elective.
UC requires that the courses are academically challenging; involve substantial reading and writing; include problems and laboratory work, as appropriate; show serious attention to analytical thinking as well as factual content; and develop students' oral and listening skills.
"One of our highest priorities is to ensure that all students graduate from high school prepared for college and careers," said Daniel Pier, Pearson's Vice President for California. "This critically important recognition from the California public university systems is the first step in providing our students access to a wide array of high-quality, standards-aligned virtual courses that will set them on the path to future success."
Pearson/FLVS online courses are available in all subject areas for grades 6-12 including advanced placement and career and technology courses. English/Language Arts and Mathematics courses will be aligned to the new Common Core State Standards as well as individual state standards. Pearson/FLVS offers these courses to schools and districts through a number of flexible options, designed to meet their individual needs. The courses may be imported into a number of different popular learning management systems or Pearson/FLVS can host the courses for a school or district. Students can enroll in courses taught by Pearson/FLVS specially-trained virtual teachers or the district can use its own teachers and prepare them for the new world of online instruction through the company's professional development services. For more information about Pearson Virtual Learning powered by Florida Virtual School, click here or go to http://www.PearsonSchool.com/VirtualLearning
About Pearson Virtual Learning powered by Florida Virtual School
The global leader in online learning, Pearson offers Pearson Virtual Learning powered by Florida Virtual School courses to middle and high school students across the U.S. As the exclusive global provider (outside of Florida) of the nationally recognized and award-winning Florida Virtual School (FLVS) online courses, Pearson shares a vision with FLVS of transforming education for learners worldwide. With courses that are aligned to the new Common Core State Standards, as well as state standards, Pearson and FLVS are collaborating to deliver a high quality, technology-based education that provides the skills and knowledge students need for success in the 21st century.
Contact: kate.miller(at)pearson(dot)com - 1.800.745.8489
###