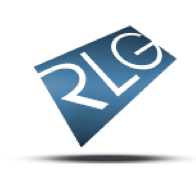 New York, NY (PRWEB) June 20, 2011
According to a June 14, 2011, press release from the U.S. Food and Drug Administration, the FDA approved on June 13 the first ceramic-on-metal total artificial hip system for patients with osteoarthritis.
As the FDA release explains, "hip joints consist of bone in the shape of a ball at the top of the thighbone (femur) that fits into a rounded socket in the pelvis (acetabulum). During total hip replacement surgery, worn and damaged portions of bone and cartilage are removed and replaced with an artificial hip joint.
Specifically, a shell or cup replaces the socket, a stem is inserted into the thighbone and a femoral head or ball at the top of the stem is fitted inside the curved artificial socket where the ball can slide around, allowing for movement."
Previous total hip replacement systems cleared or approved by FDA have used different combinations of metal, ceramic, and polyethylene (a form of plastic), the FDA explains further. The Pinnacle CoMplete Acetabular Hip System is the first to combine a ceramic ball and a metal socket.
"Orthopedic surgeons and their patients now have an additional option for total hip replacement with the approval of the Pinnacle CoMplete Acetabular Hip System," said Christy Foreman, director of the Office of Device Evaluation in the FDA's Center for Devices and Radiological Health. The FDA's approval is based on a two-year, randomized clinical trial, which found no clinical difference between 194 patients who received the new ceramic-on-metal system and 196 patients in a control group who received a metal-on-metal hip implant. Two patients who received the Pinnacle CoMplete system required a second surgery to replace their new implant compared with three patients who required a second surgery in the control group.
As a condition of FDA approval, the manufacturer, DePuy Orthopaedics Inc., will conduct a postmarket study, monitoring patients receiving the Pinnacle CoMplete system for adverse events and metal ion concentrations in their blood.
DePuy's metal-on-metal Pinnacle system, like the company's recalled ASR system, has been troubling recipients because its components come loose, causing recipients to experience swelling and to feel excruciating hip, thigh, and groin pain when walking, rising from a seated position, or even just placing weight on the replaced hip, according to reports received by the FDA. In addition, when metal-on-metal implants deteriorate, they deposit microscopic flakes of toxic metal into a recipient's tissues and bloodstream, which circumstance can lead to the growth of lesions and pseudotumors, as reported by the New York Times in March of 2010.
Unfortunately, recipients of joint replacement units often do not know the manufacturer and/or model of the specific device received. This circumstance can lead to a victim's failing to take required actions—medical and legal—timely. Accordingly, the Rottenstein Law Group encourages anyone with a friend or relative who has received a hip replacement device to reach out to that person and recommend that he or she consult a physician immediately and then speak to a qualified personal injury lawyer about potentially bringing a DePuy Pinnacle lawsuit.
The Rottenstein Law Group maintains a DePuy Pinnacle Lawsuit Information Center at http://www.depuypinnaclelawsuit.com. The site has features that allow for easy sharing, including links for automatic posting on Facebook and Twitter, specifically to enable visitors to spread the word about the DePuy Pinnacle failures.
About The Rottenstein Law Group
The Rottenstein Law Group is a New York-based law firm that represents clients in mass tort actions. The firm was founded by Rochelle Rottenstein, who has more than two decades of experience as a lawyer, to represent clients in consumer product injury, mass tort, and class action lawsuits in a compassionate manner. http://www.rotlaw.com
Contact:
The Rottenstein Law Group, LLP
Rochelle Rottenstein, Esq.
1259 Veeder Drive
Hewlett NY 11557
(212) 933-9500 (office phone)
(212) 933-9980 (facsimile)
rochelle(at)rotlaw(dot)com
http://www.rotlaw.com
###