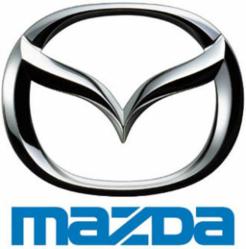 Raytown, MO (PRWEB) June 17, 2011
As the leading Mazda dealership in Lee's Summit and Raytown, Missouri, the professionals at Blue Ridge Mazda know that Mazda Racing is important for many reasons. For one, the racing team allows Mazda to learn how to make better vehicles. An endurance race like Le Mans really allows a car maker to shine.
Endurance road-racing has been the cornerstone of Mazda's participation in motorsports since 1968, as it is the ultimate demonstration of quality, durability and reliability.
A dedicated team of Mazda Motor Corporation employees have prepared a striking 700-horsepower, four-rotor Mazda 787B to once again take to the track. This will not be a race, but demonstration laps to honor the achievement and to thank the fans for 40 years of support for Mazda and the rotary engine in competition.
"I've been a member of the MAZDASPEED family since 2007. I race a three-rotor RX-8 in Grand-Am GT competition, and Mazda allowed me to drive the amazing RX-792P at Mazda Raceway last year. I love the heritage of the sport, and to be given the chance to drive THE car that scored the highest-visibility win in Mazda's storied racing history is indeed an honor," said Patrick Dempsey.
While Mazda Motors is a global company, it is a very special event for North American Operations.
John Doonan, director, Mazda Motorsports, Mazda North American Operations, said, "This is a very special occasion for Mazda. This will bring together our most iconic prototype with our most recognizable racer. Over the past several years we have come to know Patrick as someone who is deeply committed the sport, and very knowledgeable about the heritage involved. We wouldn't allow just any racer to drive our masterpiece. Patrick earned this honor."
"In 1991, Mazda was very much an underdog team competing against Mercedes and Jaguar. This win was the racing embodiment of our expression - the will to never give up. We are pleased to be able to share this car once again with our many fans and employees around the world," said Seita Kanai, the Director and executive vice president of Mazda Motor Corporation.
Consumers who are interested in seeing the "Zoom,Zoom" of Mazda are encouraged to stop by Blue Ridge Mazda - the premiere Mazda dealership in Raytown and Lee's Summit, Missouri. Their sales team can answer any questions about any of the new Mazda models available for 2011.
###