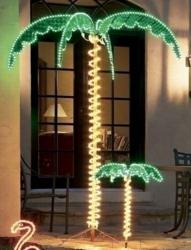 Buffalo, NY (PRWEB) June 16, 2011
Christmas Central, long recognized as a chief supplier of Yuletide decorations and lighting, today reported that it has extended its retail boundaries to include products for home and garden décor and all major holidays. Enabled by the recent doubling of its Buffalo storage and office space, the company has greatly expanded inventory, propelling Christmas Central into the year-round merchandise market.
For over three decades, Gordon Companies, Inc., owner of ChristmasCentral.com and MerchantOverstock.com, has established relationships with vendors throughout the world. Those associations paved a smooth progression for the web stores to include product lines of patio furniture and accessories, home and office furnishings, and Easter, Halloween and Thanksgiving products. "Until now, we've slowly branched into the world of home and garden décor," said Nathan Gordon, CIO of Christmas Central. "With plenty of new warehouse area, we've accelerated our timeline for offering more year-round merchandise."
Gordon emphasized that the move to stock additional non-Christmas items represents a true expansion rather than a shift from Christmas. Customers who depend on Christmas Central for large quantities of Christmas ornaments, trees and lighting can still count on the availability of those products. "Our Christmas inventory will be broader than ever this year," Gordon said. "In fact, if Dad wants an artificial tree for Father's Day this month, we already have thousands in our warehouses to fill that order."
About ChristmasCentral.com
ChristmasCentral.com is a division of Gordon Companies, Inc., a family owned and operated business founded in 1977. As one of the largest online retailers of Christmas merchandise and home décor, ChristmasCentral.com offers over 30,000 products, serving the decorating needs of individual shoppers, professional decorators, small and large businesses, and television studios.
For more information, please visit http://www.ChristmasCentral.com or call 800-433-0038.
###