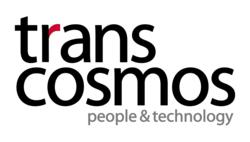 Japan is a very important market for Wildfire Interactive and we are excited to work closely with Transcosmos to bring our social media marketing software to leading customers in Japan"
(PRWEB) June 16, 2011
transcosmos inc. (Headquarters: Shibuya Ward, Tokyo; President and COO: Masataka Okuda; Securities code: 9715; hereafter, transcosmos) has formed a partnership with the U.S. company Wildfire Interactive, Inc. (Headquarters: California, USA; Founder and CEO: Victoria Ransom; hereafter, Wildfire Inc.), and has started providing services utilizing the "Wildfire" social media marketing platform in Japan. The partnership allows transcosmos to expand its capabilities in providing total support for promotion campaigns in social media such as Facebook and Twitter, including development of campaign applications using "Wildfire" platform, starting from planning, through operations and analysis of campaigns
Partnership with Wildfire Inc., which has many achievements in the U.S. and is a major player in social media application development
Wildfire Inc. is a leading U.S. business, which offers the "Wildfire" social media marketing platform for social media like Facebook and Twitter, with a track record of over 100,000 projects (as of May 2011), and has also received investment capital from Facebook (FBFund). Using "Wildfire Platform" it is possible to perform Facebook and Twitter promotions and campaigns (contests, sweepstakes, voting, coupons, group deals, surveys, quizzes, etc.) in a short time and at a low cost. The transcosmos personnel in charge have been trained by Wildfire Inc., and will provide development work on "Wildfire Platform" as well as custom design and analysis, etc.
transcosmos to provide total support for social media promotion campaigns with its comprehensive capabilities as "Social Media Promotion Support Service"
trancosmos will provide total support for the processes necessary when social media marketing activities are conducted, including planning, application development, announcements (to attract customers), inquiry response, operations, and analysis. In particular, when conducting marketing through social media such as Facebook and Twitter, activities like daily operations and continuous communication with users become very important. By leveraging the know-how from services transcosmos has been providing over many years such as in user support through all different communication channels and website operations support performed both on-site and off-site, transcosmos can stimulate communications on both sides within the social media.
"Japan is a very important market for Wildfire Interactive and we are excited to work closely with Transcosmos to bring our social media marketing software to leading customers in Japan," commented Vikas Jain, Head of Business Development at Wildfire Interactive, Inc.
In conjunction with start of "Wildfire" service offering, transcosmos is running a "Book release celebration gift campaign (*)" built with "Wildfire" platform on its official Facebook page. An example of actual campaign constructed with "Wildfire" can be viewed, including features such as entry into the gift campaign and invitation of friends. The entry deadline for this campaign is August 10, 2011 (Wed) at 10:00. (transcosmos official Facebook page URL: http://www.facebook.com/transcosmos)
(*) Copies of the book "Next Generation Marketing Research (New Methods for Understanding Consumers in the Next Generation)" (Author: Masashi Hagihara, transcosmos Executive Researcher; Publisher: SoftBank Creative Corp.) will be presented to 10 persons through a weekly drawing.
By concentrating the know-how cultivated by transcosmos group for many years by providing services such as call center services and digital marketing services, and by also offering them in combination with the powerful "Wildfire" application development platform, we will continue to support all aspects of social media activities for businesses, which are expected to continue increasing in the future. We are aiming to provide services to 50 client companies in FY2011.
About Wildfire Interactive
Headquartered in Palo Alto, California, Wildfire Interactive, Inc. is the leader in social media marketing software for Facebook and Twitter promotions. Wildfire is a privately-held technology company that enables organizations to engage the hundreds of millions of users of social networks. Our patent-pending technology allows corporations, small businesses, marketing agencies and bloggers to easily create their own attractive, branded interactive campaigns (e.g. sweepstakes, contests, coupons, group deals and more) and to simultaneously publish them in multiple social networks and on their website. Intuitive, streamlined and affordable, our software is simple enough for even the least tech-savvy business manager to use, and flexible enough to suit the needs of the most creative marketer or advertising agency. Wildfire customers include Facebook, Amazon, Ogilvy and Target.

transcosmos is a registered trade name or trademark of transcosmos inc. in Japan and other countries.
Other company names and product or service names mentioned are registered trade names or trademarks of various other companies.
About transcosmos inc.
transcosmos launched operations in 1966 as a pioneer in the information processing outsourcing business. Since then it has combined superior "human resources" with the most up-to-date "technological" capabilities to enhance the competitive strength of its corporate clients by providing them with high value added and superior services. It provides overall IT outsourcing services such as call center services, business process outsourcing services, business process solution services, and digital marketing services either as standalone solutions or as combined services to its corporate clients to optimize their marketing efficiencies, to expand sales and gain new customers. Further, these services have been expanded beyond Japan, globally, centered in Asia. transcosmos aims to be the "Global IT Partner" of its corporate clients to provide them with high quality outsourcing services on a global scale.
For more information, contact:
transcosmos, inc.
Japan: Public Relations +81 (3) 4363-0123 pressroom(at)trans-cosmos(dot)co(dot)jp
US: Silicon Valley Branch +1 (650) 428-2000 pressroom(at)transcosmos(dot)net
# # #