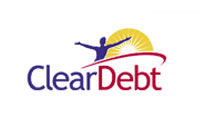 "The cost of compliance – both in financial terms and in more onerous business processes – will go up sharply when these guidelines are enforced."
(PRWEB) June 16, 2011
The OFT published this week for consultation revised guidance for the debt management industry. The OFT press release issued explained that the overall theme of the guidance is increasing transparency and ensuring that consumers have all the information they need to make an informed decision about the solution most appropriate for them.
Commenting, ClearDebt CEO, David Mond, said:
"The guidance makes completely clear that it is to apply to firms offering full and final settlements and also that only in exceptional circumstances will a firm be permitted to retain clients' funds for more than five days. Further, the guidance stipulates that a company cannot hold on to monies that should be sent to creditors unless both debtors and creditors are made fully aware of the fact and it requires client monies to be protected if the company itself goes bust.
"Had these arrangements been in place before, it's likely that many clients of companies like DCM Amex would be much better off now than they are".
The OFT guidance imposes much more detailed requirements on debt solution companies than has been the case until now. ClearDebt believes that the guidelines may force many debt management companies to throw in the towel:
"The cost of compliance – both in financial terms and in more onerous business processes – will go up sharply when these guidelines are enforced." says ClearDebt director of marketing and external affairs, Andrew Smith: "Many of our competitors, especially those that rely on cold-called leads bought from third parties, will, we believe, find it difficult to sustain their business model under these new rules".
"The OFT's new debt management guidance, published this week is likely to outlaw "full and final settlement" schemes. Such as those run by companies like DCM Apex. ClearDebt has been working Apex DCM clients since the company went into administration on 2 March 2011. "
ClearDebt reviewed a sample of 1,036 DCM Money clients. The sample showed clients of DCM Money owed their unsecured creditors a total of £31,897,427 yet the balances for debtors had only reduced by £972,348, amounting to a 3% reduction of its clients' initial balances across the board.
ClearDebt's analysis attests that 57 per cent of DCM Money's clients' debt had either increased, or stayed the same. Reporting by both the Telegraph and the Mirror showed the company failed to distribute around £75,000 per month for clients.
Notes to editors:
Comment and Interview: Andrew Smith, spokesman for Debt Resolution Forum and Director of Communications and External Affairs at ClearDebt, is available to comment.
About Andrew: http://www.cleardebt.co.uk/blog/author/andrew-smith/
Andrew is the and has spent more than 25 years in professional services marketing – half of that specialising in insolvency and debt, and played a major role in raising the profile of the insolvency profession and it's regulatory and representative bodies. Andrew is a member of the Chartered Institute of Public Relations and also has diplomas from the Chartered Institute of Marketing and the Communications, Advertising and Marketing Foundation.
Website: http://www.cleardebt.co.uk
Download the updated OFT guidance (pdf 866kb)
For more information, please contact
Lexi Mills lexi.mills(at)distilled(dot)co(dot)uk
London: 020 7183 0767 Mob: 079 2102 0345
###