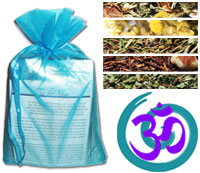 High quality tea and yoga have both been life-changing for me, so I'm thrilled that The Tea Spot is sponsoring this event!
Boulder, CO (PRWEB) June 16, 2011
The Tea Spot launches two loose leaf tea collections, specifically targeted for yoga practitioners. The collections are geared toward different styles of yoga, as well as pre and post-yoga practice for matching energy levels and hydration.
The Pranayama Yoga Teas collection includes five premium loose leaf teas selected for their respective abilities to bring benefits to the yoga practitioner's energy level. The Pranayama Teas are intended to help ease yogis into the right energy level before practice. This collection includes: Bolder Breakfast, a blend of strong black teas from high altitude estates microblended with pu'erh, an aged and fermented black tea, and dark chocolate essence; Climber's High, a spiced yerba mate chai tea with ayurvedic herbs, originally conceived to assist people in adjusting to high altitude; Mate Limon Chai, a green mate from Brazil blended with lemongrass and ginger; Thin Mint Green, an antioxidant-packed roasted green tea blended with peppermint; and Meditative Mind, a handcrafted blend of full leaf white tea, green tea jasmine pearls, and rosebuds.
The second collection, Yin Yoga Herbals, is made up of naturally caffeine-free teas selected for their ability to rehydrate and soothe. Each of the herbal teas in this collection bring their own unique health benefits to those practicing yoga. The Yin Yoga Herbals collection includes: Red Rocks, rooibos with vanilla and almonds; Vitality, a blend of herbs traditionally used to restore energy, provide stamina, and increase vitality; Lemon Drop, A certified organic blend of lemon myrtle and licorice root, with a natural sweetness as well as a throat soothing quality; Peppermint, an invigorating, aromatic mint tea, traditionally touted for improving digestion and circulation; and Chamomile, an herbal tea with a soothing aroma and light sweet taste.
The Tea Spot's yoga tea collections will retail for $18 each.
The launch of the two yoga tea collections will be at the Hanuman Festival taking place in Boulder, Colorado, Thursday through Sunday, June 16-19 where The Tea Spot is participating as a sponsor. The Tea Spot will be showcased in the "Chill Tent", which is being set up as a place for festival participants to meditate, get massages, taste tea, connect with others, or just cool off and relax. The Tea Spot's Director of Marketing and Development, Jessica Burtenshaw, adds "High quality tea and yoga have both been life-changing for me, so I'm thrilled that The Tea Spot is sponsoring this event." The Hanuman Festival is a community-oriented yoga and music festival set at the foot of Colorado`s Rocky Mountains in Boulder, Colorado. Celebrating its inaugural year, Hanuman Festival will host world-class yoga instructors, live music, and a health-conscious community.
About Hanuman Festival
For more information about Hanuman Festival or to purchase tickets visit http://hanumanfestival.com/
About The Tea Spot, Inc
The Tea Spot is a certified woman-owned and operated business producing proprietary products for loose-leaf tea. Patented tea serving and steeping products are marketed under the Steepware® trademark. They also offer a line of exclusive, organic, and Fair-Trade Certified™ leaf teas. Based in Boulder, Colorado, the company was founded in 2004 by Maria Uspenski, a cancer survivor drawn to the health benefits of leaf tea during her recovery. She set forth to modernize the loose-leaf tea experience, making it an everyday luxury. Her message is simple and powerful: tea in its freshest form renders incredible flavor, unmatched health benefits, and is eco-friendly. The company ensures that its products uphold clean, sustainable and fair manufacturing standards. The Tea Spot's model of social entrepreneurship incorporates a culture of giving as it grows: Ten percent of every sale made is donated in-kind to cancer and community wellness programs. More at theteaspot.com or media(at)theteaspot(dot)com.
# # #