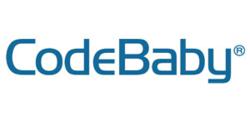 Colorado Springs, CO (PRWEB) June 16, 2011
CodeBaby, an Internet software company making it easy to implement state-of-the-art interactive digital characters that improve conversions and user experiences on websites, is pleased to be part of IRCE in San Diego. During the conference the company's team will be introducing attendees to the many benefits of engaging website visitors with CodeBaby Characters.
"The truth is, unless you capture the attention of a site visitor, you don't stand a chance of getting any of the subsequent clicks and outcomes you want," noted CodeBay CEO, Matt Filios. "What's more, if you don't grab the attention of your online customers, they are almost surely headed off to another website … and it's probably one or your competitors."
CodeBaby Characters and Conversations drive site visitor behavior, as well as assist in answering questions tailored to visitors' individual needs. Each character and conversation meets a client's call to action goals, such as: add-to-cart, free trial sign-up, customer service, product up-sell and lead capture. CodeBaby's fine-tuned process typically launches client projects within 30 days from initial engagement. All aspects of launching a CodeBaby Character are managed internally by:

Cutting edge 3D animators capable of creating unlimited varieties of digital character likenesses
Veteran writers that develop targeted character personas and conversation scripts that create emotional connections with website users
Strategic services team that delivers unmatched customer support & council
A superior split test metrics system designed to prove value for each client investment
Technical support and world-class hosting and content delivery infrastructures
CodeBaby Characters are used throughout many industries; including higher education, healthcare, financial services, outdoor recreation, law enforcement, non-profit and web services.
Remember to visit CodeBaby at booth 2050 at #IRCE2011. If you woud like to set up a personal meeting with CodeBaby CEO, Matt Filios, please contact Paul Kellogg at pkellogg(at)vladimirjones(dot)com.
About CodeBaby:
CodeBaby is a privately held Internet software company whose leading-edge technology enables companies to quickly and easily create high-quality, realistic digital character conversations that engage online customers and eLearners to optimize results. These customized and interactive conversations are creating value for a rapidly growing number of Fortune 1000 companies as well as mid-sized clients. With extensive analytics, CodeBaby allows clients to track and tune Conversations to achieve dramatic results that include lead capture, cross-sell / upsell, customer service, online learning, and other web tasks. For more information: http://www.codebaby.com
###