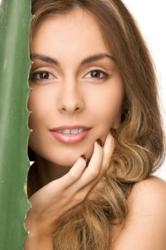 (PRWEB) June 16, 2011
RevUp 31 is a new compound containing natural antioxidants. It is designed to improve a person's health, keep skin looking youthful, and delay natural damage from the aging process. RevUp is currently available as a capsule, concentrate or liquid so customers can easily fit it into any diet or meal plan.
The key ingredient in RevUp 31 is the antioxidant resveratrol. Scientists have discovered that resveratrol may have anti-aging capabilities, prevent estrogen from causing breast cancer, and slow the overall progression of certain types of heart disease. Low concentrations of resveratrol have been discovered in berries, red grapes, and red wine.
Although resveratrol has been isolated by scientists as a crucial antioxidant, most foods only have low levels of it. Rev31 takes a concentrated form of resveratrol and puts it into a consumable product. All of the benefits are retained and people receive a higher amount of resveratrol than they would from foods. For example, a person would have to eat dozens of red grapes to receive the same amount of resveratrol as a single dose of RevUp.
A single dose contains up to 10 times the daily requirement for resveratrol. There is no suggested age to begin taking resveratrol, but people should start at a young age to receive the most benefits from the antioxidants. RevUp is completely safe for consumption by children, adults, and the elderly.
Rev31 and resveratrol have been featured on major media outlets including 60 Minutes, Good Morning America, and NBC Nightly News. The science behind resveratrol has been fully tested and thoroughly documented by respected professionals in several studies. RevUp's website contains numerous informative links for customers to read about resveratrol's benefits.
RevUp is currently extending a special introductory offer that gives a free 30 day supply to customers. If interested, simply go to RevUp's website and fill out a short order form.
If a customer is unsatisfied with the product, the remaining RevUp can be returned at any time during the trial plan's 30 days. A customer will be refunded their full purchase price with no questions asked if they choose to cancel their subscription during the initial 30 days.
RevUp will conveniently send customers an automatic shipment every 30 days after the conclusion of the trial plan. Each shipment contains a month's worth of daily doses of RevUp.
Although RevUp primarily markets personal-sized shipments, commercial-sized shipments are also available for retailers. An order form for businesses is located at the bottom of RevUp's website at the 'Retail Inquiries' link.
Because Rev31's special introductory offer is for a limited time, potential customers need to view the evidence and place their orders today. RevUp can help anyone improve their health using natural antioxidants.
###