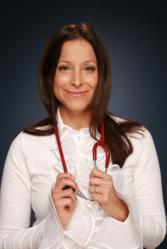 When Mother Nature quits, I'm here to help you keep your mind, body, and sex life healthy as you age!
Los Angeles, CA (PRWEB) June 17, 2011
The concierge medical model continues to evolve as baby boomers turn to concierge specialists like Dr. Shira Miller to specifically help them with their menopause or aging. Dr. Miller is dedicated to helping motivated men and women stay youthful and productive as they age, and to provide the kind of customer service that is rarely dreamed of in today's medicine. Concierge doctors have become increasingly popular as go-getter patients seek doctors who make the time to really listen, answer questions, and be accessible.
One of the major ways physicians acquire patients (and most patients find doctors) is by referral through insurance companies or government programs. Similar to other concierge doctors, Dr. Miller doesn't work with insurance companies and so she must earn her patients through word of mouth or advertising. The cutting-edge bio-identical hormone replacement therapy she uses for the treatment of menopause and her age management services have gained exciting popularity using an unexpected form of marketing: Facebook. Dr. Miller regularly posts noteworthy medical studies, inspiring quotes, and answers questions on Facebook, which has earned her both appreciative fans and patients. Recently, Dr. Shira Miller celebrated 5000 Facebook fans, with men and women being represented equally.
Typically, women dread menopause and men also fear losing their mojo as they age. "In women, menopause occurs somewhere between the ages of 30 and 60 due to the extinction of ovarian eggs. Menopause commonly causes hot flashes, disturbed sleep, fatigue, depression, mood swings, weight gain, painful intercourse, and accelerated coronary atherosclerosis and osteoporosis due to permanent estradiol and progesterone hormone deficiencies," explains Dr. Miller. "In men, testosterone levels naturally decline by about 1% each year starting at the age of 30 and eventually lead to andropause, hypogonadism, or 'male menopause.'" In both men and women, the decline of hormones frequently causes reduced efficiency or productivity at work, and many times strains relationships. By using an integrative medicine approach that includes optimizing nutrition, lifestyle, supplements, and bio-identical hormone replacement therapy to youthful levels, Dr. Miller's patients are essentially able to subvert the hormone deficiencies that occur due to menopause or aging and go on with their life.
Although concierge medical care has gained lots of recent attention through television shows like Royal Pains, you don't need to own a private island or Gulf Stream jet to become a patient of Dr. Shira Miller. Serving a national clientele, Dr. Miller's patients are professional men and women who want to achieve a high quality of life throughout the aging process and stay at the top of their game. And yes, professionals and executives are on Facebook, and LIKE and interact with Dr. Miller prior to hiring her to be their doctor.
To connect with Dr. Shira Miller on Facebook, go to http://www.facebook.com/menopausedoctor.
About Shira Miller, M.D.
Shira Miller, M.D. is Southern California's Concierge Menopause Physician for men and women and Facebook's Most Popular Menopause Doctor. Board-certified in internal medicine, Dr. Miller has been practicing integrative, functional, age management and anti-aging medicine since 2006. Prior to founding The Integrative Center for Health & Wellness, she worked at Children's Hospital Oakland Research Institute, the VA Oakland Outpatient Clinic, San Francisco Preventive Medical Group, Cenegenics, and the Hall Center. Dr. Miller earned her B.S. in biochemistry and cell biology and B.A. in philosophy from the University of California, San Diego. Subsequently, she graduated from the Technion American Medical Students Program in Haifa, Israel, and Highland Hospital's Internal Medicine Residency Program in Oakland, CA. Dr. Miller has been a member of Americans for Free Choice in Medicine (AFCM) since 1995. In 2005, she joined ACAM (The American College for Advancement in Medicine - the voice of integrative medicine) and became a board member in 2009. Recently, she has established a leadership role with the National Association of Women Business Owners - Los Angeles (NAWBO-LA). Dr. Shira Miller lives with her husband, two parrots, and a cocker spaniel in Studio City, CA.
The Integrative Center for Health & Wellness is located in the neighborhood of Beverly Hills, near Cedars-Sinai Medical Center and the Beverly Center. Visit http://www.shiramillermd.com to learn more.
# # #