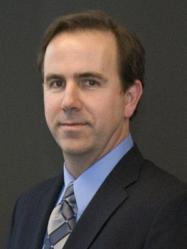 Santa Ana, CA (PRWEB) June 16, 2011
Shareholder Greg A. Garbacz succeeded recently at trial in a complex employment case, representing a provider of alternative and renewable energy who was sued by an employee for disability discrimination after being laid off.
In Cui v. Quantum Fuel Systems Technologies Worldwide, Inc., a senior engineer at Quantum, Chen Cui, had been working for approximately 15 months without any performance issues. Due to economic and business conditions at the time, Quantum management had decided to contract the company's workforce by ten percent, and Mr. Cui's position was one of those slated for elimination.
Mr. Cui was not aware of the layoff plans, which included him. However, a month before he was laid off, Mr. Cui was offered a transfer to another open position in a different department at Quantum, which Cui declined. Two weeks later, Mr. Cui requested accommodations for a medical disability. He asked to limit his shift in his existing position to eight hours per day, and to not work any overtime. Quantum agreed to it, but then laid off Mr. Cui two weeks later. Mr. Cui sued his former employer, charging disability discrimination, retaliation, and failure to reasonably accommodate Mr. Cui's condition.
Mr. Cui sought both economic and noneconomic damages due to emotional distress of being laid off. Both parties tried to resolve the case, but the Plaintiff's final demand of $450,000 plus statutory attorneys fees forced the lawsuit to trial. After two years of litigation, the case was presented to a jury.
During trial, the Plaintiff argued that Quantum failed to reasonably accommodate his disability because Quantum didn't transfer him to the open position while honoring his medical restrictions. Representing Quantum during trial, Mr. Garbacz countered that the company immediately granted all of the Plaintiff's requests for accommodation, and that he had requested his transfer to the open position to be put on hold or cancelled. Mr. Garbacz further argued that Mr. Cui's claim that he had wanted to be transferred to the new position was contrary to his actions, and amounted to revisionist history created after his layoff.
Mr. Cui also contended that he was targeted for layoff because of his disability, and that the company had actually retaliated against him for exercising his disability-related rights. Mr. Garbacz demonstrated that Quantum had immediately granted every restriction presented by the Plaintiff, and that the decision to layoff the Plaintiff had been made days before the Plaintiff even notified Quantum of his medical condition. Mr. Garbacz also argued that the layoff decision was made purely for economic and business reasons, and had zero correlation to the Plaintiff's disability.
"Human nature is for us to always 'connect the dots'," noted William K. Browning, Co-Chair of Klinedinst's Employment Law Group. "When a plaintiff presents facts that he became ill and was subsequently fired from his job, there is a natural temptation to connect those two events, even though they could be entirely unrelated. The challenge in these cases is overcoming that natural temptation, and convincing a jury that there is a legitimate, and often more complex, reason for the employment decision."
After a two week trial, the case was submitted to a jury for consideration of the Plaintiff's five causes of action, including disability discrimination, failure to reasonably accommodate, retaliation, failure to engage in interactive dialogue, and failure to prevent/remedy discrimination. After deliberation, the jury found for the defense on all five causes of action. The jury noted that, although the timing of the layoff decision was close to the Plaintiff's request for accommodation, the jury felt that the Plaintiff had failed to demonstrate discriminatory intent or retaliation.
"Greg did a tremendous job in keeping everyone focused on the facts at hand," added Browning. "He was able to successfully separate Mr. Cui's disability from Quantum's layoff decision, and he really should be applauded for this successful verdict."
On May 26, 2011, Klinedinst attorneys presented and won a motion for recovery of nearly $35,000 in legal costs against the Plaintiff, bringing this two year case to a close.
Klinedinst congratulates Mr. Garbacz for his complete defense verdict in Cui v. Quantum Fuel Systems Technologies Worldwide, Inc, Case No. 30-2009-00324120-CU-CR-CJC. For more information on Mr. Garbacz, please visit:
http://klinedinstlaw.com/profiles/attorney/greggarbacz/
About Klinedinst PC
The award-winning business law firm of Klinedinst PC has achieved the highest AV®-Preeminent™ rating for legal ability and ethical standards by Martindale-Hubbell. The firm and its attorneys are engaged in litigation and transactional law practice throughout California, serving clients from offices in San Diego, Orange County, Los Angeles, and Sacramento. For more information about the firm, please visit Klinedinst's comprehensive website at http://www.klinedinstlaw.com.
# # #