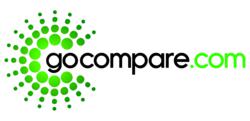 (PRWEB UK) 20 June 2011
New research reveals that cash-strapped homeowners are putting off home maintenance projects to save money. Nearly a third (32 per cent) of respondents said that they are delaying home maintenance and decorating jobs to save cash, while 22 per cent were putting off fitting a new kitchen and 17 per cent a new bathroom suite.
The survey commissioned by leading comparison website, Gocompare, revealed that 32 per cent of Brits say that they really need to make some cutbacks to make ends meet. Not carrying out home maintenance and renovation projects were identified as areas where savings could be made. The survey also found that in order to reduce their outgoings, eight per cent of people would consider not renewing their home buildings insurance and another eight per cent would consider not renewing their insurance for their home contents.
Phil Paterson-Fox, Gocompare.com's head of home services, commented, "In the current economic environment it is a good idea to review your finances and cut back on unnecessary spending – but it is important that in order to save money now, you don't make false economies. For most of us, our home is our most valuable asset, so when making cut backs you need to ensure that it is adequately protected.
"Homeowners need to think carefully about the maintenance jobs they are putting off. While it may be ok to delay cosmetic redecorating jobs, essential repairs should not be ignored. Delaying structural repairs - a leaking roof for example, may lead to more damage and a bigger bill for repairs in the long-run than if it is dealt with promptly."
Phil continued, "People should also think very carefully before deciding not to renew their home insurance. While it is not a legal requirement to insure your property, it is usually compulsory to have buildings insurance if you have a mortgage on your home. The cost of rebuilding a property after fire, flood or subsidence can run into tens of thousands of pounds, so even if you own your home outright, you need to consider what you would do if the worst happened. Similarly, before stopping your home contents insurance you need to think about whether you can afford to replace lost or damaged goods.
"A better solution to ditching your cover would be to shop around for a better deal. Only 22 per cent of those taking part in our survey had switched home insurance in the last 12 months, while 14 per cent had never changed provider.
"Using a comparison site to compare home insurance products is simple and fast, and you could save hundreds of pounds while benefiting from the same level of protection for your home. Last year, Gocompare.com customers saved on average, over £230 by switching their building and contents insurance*."
For further information please contact:
Lynsey Walden or Anders Nilsson at Gocompare.com on 01633 654 055 / 01633 657 599
Gordon, Jason or Liz at MAW Communications on 01603 505 845
Notes to Editors:
Research commissioned by Gocompare.com. Carried out with 2,000 UK adults in May 2011 by OnePoll Research.
*£232 by switching their buildings and contents insurance after comparing policies from over 70 different insurers and brokers. (Based on Online independent research by Consumer Intelligence during 01 April 2011 to 30 April 2011, 10% of consumers could achieve this saving with Gocompare.com home insurance. )
Gocompare.com launched in November 2006 to help people find the right insurance cover at the right price. It was founded by Hayley Parsons who has worked her entire career in the insurance broking and aggregator markets and was the first comparison site to focus on displaying product features rather than just listing prices. It was this philosophy that led to Gocompare.com becoming the first price comparison site to be invited to join the British Insurance Brokers Association (BIBA) in May 2008 and helped force older comparison sites to change their 'quick quote' ways and stop using assumptions to calculate estimated figures.
Today, Gocompare.com provides one of the most comprehensive online car insurance comparison services in the UK as well as comparing home, pet, motorbike, van insurance and breakdown cover.
Gocompare.com is authorised and regulated by the Financial Services Authority.
###