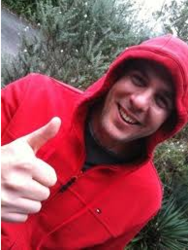 Online Meeting Software has made travel redundant for many executives
Sydney, Australia (PRWEB) June 17, 2011
According to ABC News last June 15, several thousand passengers were stranded in Perth, Australia, due to volcanic ash clouds spewed all the way from Chile's Puyehue-Cordon Caulle volcano which began erupting last June 4. NASA has continually been releasing images of the ash plume that has crippled global travel for days. For many businesses around the globe these delays could cost a fortune, but for Sydney-based SuperFastBusiness owner James Schramko, it's business as usual.
In the old days, natural disasters can interrupt business meetings, conferences, and seminars, among many other opportunities. Physical presence was needed in order to meet, talk about important matters, get to know each other before signing and/or closing a deal. That's how it was done in centuries past, even today, though technology has dramatically changed the definition of "presence".
"I was in the business of selling luxury goods to many different clients, and I was really good at it. One crucial aspect, of course, was my presence. I had to be there to look them in the eyes, shake their hand and create the deal." explained James Schramko, Former General Manager of a large Mercedes-Benz dealership in Sydney. "That's how it has always been and probably will remain so for a long time still. The only difference today is that I can be there without actually being there."
Schramko, who is now a world renowned internet marketer, still deals with his clients face to face. His online business requires him to interact with customers from all over the globe on a daily basis, and he does so from the comfort of his home based in Sydney, thanks to internet conferencing.
There are things that require physical presence, but for the most-part everything can now be done over the internet. James Schramko says many businesses can avoid the old hassle of having to be somewhere live using modern technology
"I talk to my team daily to have discussions, meetings, seminars, presentations, and more. I am there with them. I do the same with my clients and business partners, and so even with global travel disruptions I can hold business talks with anyone around the world face to face – all I need is an active internet connection, Skype or similar conferencing software and a computer." –James Schramko.
When travel is not an option internet conferencing technology is not only a practical, effective and cost-efficient solution, but a whole lot safer as well.
For more information on James Schramko and tips about modern business strategies visit http://www.InternetMarketingSpeed.com
About Internet Marketing Speed
James Schramko's internet marketing blog which covers a wide range of topics about modern online marketing strategies. Updated on a regular basis, James often enjoys interaction with many of his followers around the globe.
About James Schramko
Former General Manager of a Mercedes-Benz dealership in Sydney, Australia, Schramko started SuperfastBusiness 6 years ago. James has since become one of the most sought-after Internet Marketing Coaches in the world. Author of the tremendously successful Traffic Grab as well as the FastWebFormula live event series, James provides search engine optimization services to hundreds of clients around the world.
###