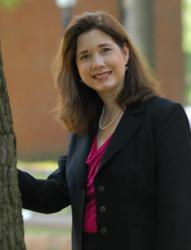 There are another 5 more (Fellows) from NY this year so I think that NY is well represented.
Las Vegas, NV (PRWEB) June 21, 2011
Joy Elwell, DNP, FNP-BC, of Eastchester, New York, who owns and operates Joy Elwell -- FNP, LLC in Scarsdale, will be inducted as a Fellow of the American Academy of Nurse Practitioners on June 24 in Las Vegas, NV at the American Academy of Nurse Practitioners (AANP) national conference. The national conference kicks off on Wednesday, June 22.
The Fellows of the American Academy of Nurse Practitioners (FAANP) program was established by the AANP in 2000 to recognize nurse practitioner leaders who have made outstanding contributions to health care through nurse practitioner (NP) clinical practice, research, education, or policy and to provide a forum through which to extend and enhance such efforts. Priority initiatives of FAANP are the development of leadership and mentorship programs for nurse practitioners and nurse practitioner students.
Through the first decade of the program, 255 Nurse Practitioners have been honored by the title "Fellow" and only 13 NPs come from New York. Fifty NPs will be inducted from across the nation this year. When asked why so few Fellows hail from New York Dr. Elwell responded, "Actually, there are another 5 more from NY this year so I think that NY is well represented. With 50 states, plus the District of Columbia, Puerto Rico, the Virgin Islands, and the Pacific territories, the average would fall out at about 5 per state and after this induction, New York will have 18 in total. Additionally, you have to be nominated by an existing Fellow who can only nominate one person per year. Finally, the candidate has to be co-nominated by another Fellow. I am so grateful to Michael Ackerman, DNS, ANP, FAANP who nominated me and to Jane Tuttle, PhD, PNP, FAANP who co-nominated me. "
NPs are licensed and registered professional nurses who receive advanced graduate education and clinical training. In NY, in addition to diagnosing and treating common, as well as complex medical conditions of individuals on all ages, NPs can prescribe medications and admit patients to the hospital.
Nurse Practitioners have been providing quality care for patients since 1965. Today, there are over 150,000 NPs nationwide practicing in a variety of settings, for example, employee health centers, universities, student health centers, school health clinics, nursing homes, hospitals, clinics, and private offices. Wherever health care may be given, nurse practitioners may be found.
Highlights of Dr. Elwell's nomination included her tireless work to eliminate barriers to Nurse Practitioner practice and increase access to health care in NY where she has been instrumental in changing legislation in the State of NY that is more favorable to NPs. She designed and directed a college primary care center at Concordia College - Bronxville, and owns and operates an independent NP-run primary care practice in Scarsdale called Joy Elwell -- FNP, LLC. She was recognized in 2007 as "NP of the Year" by The Nurse Practitioner Association NYS and is a past President of the same NYS organization. Dr. Elwell currently teaches NPs and midwifery students at the Frontier School of Midwifery and Family Nursing, Hyden, KY, and serves as Parish Nurse Practitioner at The Village Lutheran Church, Bronxville, NY. She lives in Eastchester with her husband, Tim, and their 3 children.
About Joy Elwell – FNP, LLC – An independently run Nurse Practitioner primary care practice based in Scarsdale, NY. Services offered include: Routine exams, Wellness visits, Medically supervised weight loss, Woman's health , Episodic/urgent sick visits , Management of chronic disease, Travel medicine and consultation, and Menopause consultation. It's mission is to provide patient-centered primary care health care that is high quality, cost effective, and evidenced based.
###