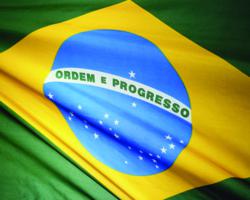 the Brazilian economy is in a cycle of sustained expansion, at a pace that is harmonious with internal and external balance
(PRWEB UK) 18 June 2011
At the beginning of this year, the Brazilian Institute of Geography and Statistics (IBGE), reported that the GDP increased a massive 7.5% last year, which is a record high since 1986 and the growth hasn't stopped there. The economy continued to expand fueled by record-low unemployment and higher wages that allowed families to boost spending.
Brazil's gross domestic product increased by 4.2% in the first quarter compared with the first quarter last year. The latest snapshot of Latin America's largest economy "confirms that the Brazilian economy is in a cycle of sustained expansion, at a pace that is harmonious with internal and external balance," Central Bank President Alexandre Tombini said in a statement. The data also showed that the torrid pace of growth recorded last year carried over into the start of 2011.
Subsequently, Brazil is attracting more and more attention from national and international investors who are keen to jump on the positive-growth wagon.
What's even better news to Landcorp International is that the north-east has become Brazil's star economic performer. According to a recent article in The Economist, across the past decade the region's GDP rose by 4.2% a year, compared with 3.6% for the country as a whole.
Ecocity Brasil, located in Parnaíba in the state of Piauí in the north-east, is destined to become Brazil's largest eco-friendly resort. Ailse MacFarlane, Managing Director of Landcorp International comments "Brazil has been under the watchful eye of savvy investors during the economic crisis to see how well it would cope and it's passed the test with flying colours. It used to be unknown territory for investing but is now proving to all that it's a country with enormous investment potential".
Landcorp International has been introducing the opportunity to invest at Ecocity Brasil since 2009 and interest from European investors remains extremely keen. Investment levels begin at £20,000 and returns are estimated by the Developer of the resort at 113 - 191% with the option to exit with cash or to buy a plot/real estate in 2-5 years. Furthermore, north-east Brazil is the most popular destination for the 50 million market of internal tourists, and currently there is a lack of luxury resorts in this area to cater to this demand. Ecocity Brasil is just what the area needs to become a national and international touristic hotspot.
For a comprehensive investment brochure and a complimentary guide to investing in Brazil, contact Landcorp: UK: 0871 218 3002, International: +34 952 868 250 or visit their website at http://www.landcorpinternational.com.
About Landcorp International
Landcorp International was established in 2007 to market Unique Investment Opportunities worldwide. They specialise in introducing well-planned, high potential 'early stage' global property development opportunities to private investors. All investments are managed by a Licensed UK based Trustee governed by UK Law with all funds held in a protected UK Escrow Account in the investors name.
###