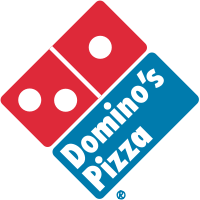 Domino's Pizza first motorway store opening.
(PRWEB UK) 17 June 2011
Domino's Pizza, the UK's leading pizza delivery company, has teamed up with motorway services operator Moto Hospitality Limited, to bring the UK its first motorway store. The first store is due to open on the M4 at Leigh Delamere East services in Wiltshire, on Monday, June 20.
This store is just the start of the joint business enterprise with more stores planned in future. The next one is due to open later this summer and will be based at Cherwell Valley services on the M40 in Oxfordshire. Each new store will create in the region of 30 new full and part time jobs.
A full team has been recruited at Leigh Delamere and will be ready to serve the hungry customers stopping by at the services.
Passengers will be able to order ahead by phone or using Domino's iPhone app, Android app or mobile optimised website, so a delicious, piping-hot pizza will be ready and waiting on their arrival at the services.
Chris Moore, chief executive of Domino's Pizza said: "We are really excited to be opening our first motorway store as it is a unique opportunity for us to target a new market. The store at Leigh Delamere marks the beginning of this new venture and we look forward to feeding all those hungry motorists with fresh, hot Domino's Pizza."
Tim Moss, chief executive of Moto Hospitality Limited, said: "We are delighted to be joining forces with Domino's Pizza. The brand has a fantastic reputation and is continuing to expand at a rapid rate, so we are pleased to get on board and introduce our customers to Domino's. It is a perfect fit with Moto as our aim is to bring our customers a convenient, quality product and that is exactly what Domino's Pizza offers."
The store will be open from 11am until 11pm in line with Domino's traditional trading hours.
Notes to Editors
Domino's Pizza UK & IRL plc is the leading player in the fast-growing pizza delivery market and holds the exclusive master franchise to own, operate and franchise Domino's Pizza stores in the UK and the Republic of Ireland. The first UK store opened in Luton in 1985 and the first Irish store opened in 1991.
As at 27 March 2011, there were 672 stores in the UK and the Republic of Ireland. Of these, 530 stores are in England, 47 are in Scotland, 27 are in Wales, 18 are in Northern Ireland, one is on the Isle of Man, 48 are in the Republic of Ireland and one is a mobile unit.
Founded in 1960, Domino's Pizza is one of the world's leading pizza delivery brands. Through its primarily franchised system, Domino's Pizza operates a global network of more than 9,350 Domino's Pizza stores in over 65 countries. Domino's Pizza has a singular focus – the home delivery of pizza, freshly made to order with high quality ingredients.
Customers in the UK can order online at http://www.dominos.co.uk and customers in the Republic of Ireland can order online at http://www.dominos.ie. In addition, iPhone customers can order by downloading the free Domino's app.
For more information, please contact:
The Domino's Pizza Press Office
Domino's Pizza Group Ltd
Tel: 01908 580732
E: pr(at)dominos.co.uk
Ref: DPGL/AL/447
###