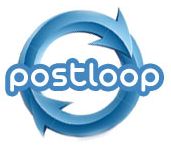 Postloop is one of the few methods to make money online that actually works.
Greenville, SC (PRWEB) June 17, 2011
Postloop, offered by Royal Media, LLC, is offering any person with a computer, internet connection, and a little time to sit down and discuss his or her interests an excellent way to earn money online. Postloop.com launched in November 2010 and has spread like wildfire with thousands of users exchanging over 100,000 discussions in its first few months.
Postloop is a large network of forums (message boards) which are looking for new visitors and forum posts. A forum is a website where like-minded individuals get together and share stories, provide advice, and chat amongst themselves. Forums are not a new concept, as they were truly the very first "social networks", and the owners of these forums often struggle in attracting new visitors. When they find themselves in this scenario, they submit their forums to Postloop and Postloop members will in turn provide forum posts and discussion in return for money.
How exactly does one make money at Postloop? After joining, the new user immediately gains access to the 100+ forums that are part of the Postloop network. All participants are sure to find something of interest, as current forums cover topics from Fish Aquariums to Video Games to Nursing to Sports to Michigan Locals. Once joining a forum, Postloop members are paid for participating in discussion with other members, participating as little or as much as they would like. Some existing Postloop users have reported earning as much as $5-7 per hour while sitting at home, without even providing a resume or work experience.
Read what some existing Postloop users have said:
"Postloop is the only site which I've used that paid promptly without much hassle and I doubt many other sites out there could be comparable to Postloop."
"I use it as a poster and I have to say it pays pretty well to be active in a variety of forums. While learning new things from forums all over the world, I get paid. Postloop is one of the few methods to make money online that actually works."
"As a poster, it is the best money making site I have seen. I believe I have made almost $100 with it now, it is such a cool site!"
"I have to say, whoever thought up the idea of Postloop is a genius. You very seldom see money making ventures that are truly win/win for all parties involved. Postloop is definitely a place where everyone comes out a winner."
Click here to get started earning money at Postloop.
Postloop is owned and operated by Royal Media, LLC, an internet marketing company. Royal Media is led by Ryan Royal, a long time veteran and expert in the forum industry.
###