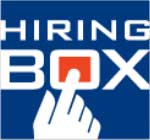 Job Search Combined with YouTube Combined is a Great and Innovative Help for Job Seekers
Miami, FL (PRWEB) June 17, 2011
HiringBox, based in Miami, FL, introduced a dedicated job advertisement channel to broaden its innovative collection of services for job seekers in the Miami area.
The Hiring Box YouTube Channel leverages the same innovative thinking as their patented job search kiosks, giving job seekers the ability to access to the top job postings on the site while at home or on a mobile platform.
Subscribers will now be able to view the top job postings from HiringBox each week, in addition to the thousands of jobs updated each day and available online, or at any of the 120 Hiring Box kiosks located throughout Miami and Broward County.
By launching the http://www.youtube.com/user/Hiringbox, HiringBox reaffirms its commitment to provide free resources to entry level workers who need job search help the most.
About HiringBox:
HiringBox is a full service job search website that rivals internet based job search sites such as Monster, CareerBuilder and Craigslist. Launched in 2010, HiringBox lists thousands of entry and mid-level positions on their website, which has allowed HiringBox to position itself as the new leader in the job search industry in Miami Dade and Broward Counties.
HiringBox kiosks were developed with individuals who may not have access to a computer or the internet in mind. Individuals looking for entry level jobs, hourly paid jobs or part time work have access within seconds via touch screen to hundreds of work opportunities spanning a variety of professions in all areas of Miami and Broward. With a few taps of a screen, job seekers are provided with a free print out and contact information for numerous relevant, unfilled positions in their area or 'zone' of Miami or Broward.
# # #