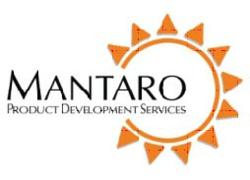 We are pleased to introduce these capabilities within our architecture which matches the deepest information extraction available with nimble and quick application development.
Germantown, MD (PRWEB) June 21, 2011
Mantaro announces the launch of the MNIS™ Application Suite, a set of applications for the Mantaro Network Intelligence Solutions (MNIS™) platform that leverages deep protocol metadata to enable visibility to new and valuable information within IP Networks. Based on demand and user feedback these applications deliver immediate impact to network forensics specialists, IT administrators, law enforcement professionals, and are currently tailored for detecting information leakage, email based malware propagation, lawful interception of IP communications, as well as network intrusion forensics. A set of video demonstrations can be viewed on the site to see the applications in action.
Development of the MNIS™ Application Suite highlights the rapid application development capabilities of the MNIS™ platform, the rich metadata made available, and the additional utility and value made available to MNIS™ customers. Since there are so many potential uses for the new network metadata that the MNIS™ platform exposes, the platform architecture now allows customers to add their own business logic to rich data extraction by writing their own applications. The MNIS™ platform decodes protocols, correlates sessions, extracts metadata, and normalizes the resulting information, allowing customers to focus on deriving actionable insights from the data.
"We are pleased to introduce these capabilities within our architecture which matches the deepest information extraction available with nimble and quick application development. We believe this is the right combination to address the perpetually changing threat landscape that networks and data are subject to. The enabling power of the MNIS™ platform lies in its ability to remove the complexity of decoding hundreds of protocols at multi-gigabit line rates and thereby freeing non specialized software developers to build applications to safeguard both data and networks," says Gary Bean, VP of Sales and Business Development at Mantaro Product Development Services.
The applications comprising the MNIS™ Application Suite are described below:
Individuals of Interest: This application allows a customer to monitor the activities of sets of users in near real-time. The application reports on various means of communications (VoIP, IM, email, web site visits, FTP, P2P, etc…) in a chronological timeline of the person's activity. A historical view of the user's activity is also available and includes configurable durations.
Network Forensics: This application enables drill down analysis on key network traffic and events and includes configurable alerting for suspicious traffic patterns on the network. It immediately makes all protocol metadata captured by the MNIS™ platform accessible through visual drill downs over periods of time which has not been possible through existing forensic tools. It helps find the "needle in the haystack" after a network has been compromised and also detects both Advanced Persistent Threats and acceptable use violations.
Email Investigator: This application enables the viewing of email subject lines, message bodies, attachments, and sender and receiver relationships when investigating email based malware/virus propagation over the network. It decodes email messages sent using POP3, SMTP as well as a variety of unencrypted Webmail protocols such as Hotmail™, Gmail™ and Yahoo! ® mail.
Enterprise File Tracker: This application monitors a network for file transfers and includes alerting based on configurable parameters. It reports when files leave the network via various P2P protocols, IM, Email, FTP, TFTP, HTTP and various file server protocols. It is a very powerful tool to detect and protect against information leakage for any size customer.
Web Search Investigator: This application allows configurable views of search engines and web applications activities of users on a network. It helps any size customer aggregate search queries and reports on who is searching for what.
More information on Mantaro Network Intelligence Solutions™ can be found on the Mantaro website under the Products tab. Please contact Mantaro directly to discuss a specific application or to arrange for a demonstration of the MNIS™ platform.
About Mantaro:
A products and product development services firm founded in 2001, Mantaro develops and sells products for a wide range of markets. Mantaro also provides a full range of engineering design services to its clients. The technical staff comprises highly talented full-time professional engineers with a history of successful new product development and innovating design experience. Mantaro serves consumer, government, industrial, medical, telecommunications, test & measurement, and transportation industries, and is located in Germantown, Maryland.
# # #