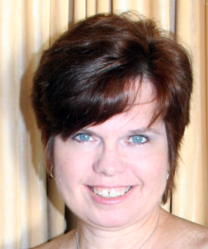 I'm concerned that some organizations may have been revoked in error.
Alexandria, VA (PRWEB) June 18, 2011
Pfau Englund Nonprofit Law, P.C. announced a new program, Project ReStart, to assist nonprofit groups that recently had their federal tax status automatically revoked regain exempt status. Under a new law, the IRS automatically revoked the tax-exempt status of 275,000 organizations for failure to file IRS annual information returns (Form 990, 990EZ or 990N). The IRS posted its first list of revoked organizations on June 8, 2011 at http://www.irs.gov/autorevocationlist.
"I'm concerned about the difficulty some organizations, particularly small, volunteer-led groups, face to regain their tax-exempt status," said Sandra Pfau Englund, founder of Pfau Englund Nonprofit Law, P.C. "My firm launched Project ReStart Project to help nonprofit groups navigate the new law and reinstatement procedures as efficiently and cost effectively as possible. We also plan to provide comments to the IRS regarding its new procedures in an effort to get the procedures streamlined further."
Under the current procedures, revoked organizations, must reapply for tax-exempt status using IRS Form 1023 (charitable and educational organizations) or Form 1024 (most other organizations). Even organizations previously included under a group exemption and not required to independently apply for exempt status must reapply using the full IRS exemption application.
"IRS Forms 1023 and 1024 are long and somewhat complicated," stated Ms. Englund. "I'd like to see the IRS use a procedure similar to many state corporation commissions that allow administratively revoked corporations to file only the past due reports to gain reinstatement."
Under Project ReStart, Ms. Englund's law firm is offering to assist small organizations (those with gross annual receipts of $25,000 or less during tax years 2006 through 2009, and $50,000 for tax years beginning in 2010 or later) that have had their tax-exemption auto-revoked by the IRS to file for reinstatement for a flat fee of $495, plus the IRS filing fee of $100. Project ReStart will provide reinstatement services to most larger organizations for $995 plus the IRS filing fee. (Larger groups must pay the full, regular IRS filing fee of $850.) To participate, organizations should complete the Project ReStart information sheet on the firm's website.
"Our hope is that this program will help take away some of the burden of the sudden loss of tax-exempt status," noted Ms. Englund. Englund also stated that she believes some organizations may have filed their 990s and been revoked by the IRS in error. Her firm is assisting these organizations contact the IRS and resolve these errors.
Pfau Englund Nonprofit Law, P.C. provides legal assistance regarding federal tax-exempt status to a wide range of nonprofit organizations.
###