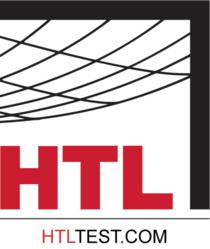 The recent tornado outbreaks and resulting loss of life and property damages indicates that we need to look closer at the way we design for tornadoes." - Vinu J. Abraham, P.E., CEO of HTL
Riviera Beach, FL (PRWEB) June 20, 2011
In the past month alone, record tornado outbreaks across the US have caused massive loss of life and catastrophic destruction to residential and commercial property and assets. As rebuilding begins, building product manufacturers across the country are working to develop and test products that can provide greater protection against the devastation of tornadoes. HTL, , LLC, an independent architectural and fenestration testing laboratory, is leading the way in offering performance testing services for tornado-resistant products.
The goal of testing these products is to save lives and reduce property damage. Although no building will ever be deemed "tornado-proof," testing building products to determine their strength can be important to emergency planning. Testing is often performed on materials intended for storm shelters or other emergency buildings to determine the strength of the product and to verify its overall safety.
"Helping manufacturers develop products to safeguard their consumers and their property is the core mission of what we do," said Vinu J. Abraham, P.E., CEO of HTL. "The recent tornado outbreaks and resulting loss of life and property damages indicates that we need to look closer at the way we design for tornadoes."
Performance testing for tornadoes allows manufacturers to evaluate how their products withstand the extreme wind pressure loads and debris impacts accordance to test and design standards established by FEMA 320, FEMA 361, ICC-500-2008, DOE-STD-1020-2002 and AAMA 512-11, a new voluntary specification announced April 29, 2011. Test methods can include impact, static, cyclic and water penetration evaluations. Commonly tested products include windows, doors, and roofs.
"Due to the increase in tornado testing requirements in project specifications, Kawneer is exploring tornado testing standards for products, says Tanya Dolby, Product Engineer at Kawneer Company, Inc. "We are committed to providing systems and solutions that meet the challenges of severe weather conditions including hurricanes and high winds. In light of recent tornado events, we believe this will be a growing requirement in future building projects."
At the conclusion of testing, products are rated for tornado prone areas up to a certain wind speed or level of protection. These ratings give building and emergency officials the ability to measure and publish the quality of shelters and other emergency buildings, especially in tornado prone areas.
For additional information on product testing, visit http://www.htltest.com, email info@htltest.com or call 561-881-0020.
###