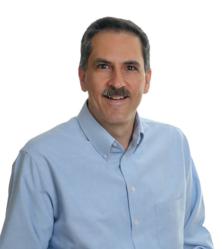 "The secret to proper segmentation: start simple.
Rochester, NY (PRWEB) June 21, 2011
Catalyst, a Rochester, New York-based direct and digital marketing agency, has launched a method of segmentation analysis that helps marketers precisely focus marketing and communications strategy based on specific customer behaviors within individual segments. Appropriate for both business-to-business and business-to-consumer marketers, the Customer Value Analysis identifies best and least profitable customers, customers who should be marketed to less frequently, customers who shouldn't be marketed to at all, lost customers to target for win-back, and high-potential prospects.
According to analytics director Steve Khederian, the Customer Value Analysis not only identifies high- and low-value customers, it tracks movement across segments year over year to uncover specific targeting opportunities. It also helps marketers prioritize which objectives to focus on.
"A Customer Value Analysis examines and ranks customer data based on the key criteria that drive a marketer's business, such as sales, margin dollar or unit value," Khederian said. "The end result is a highly accurate, yet simple-to-understand snapshot that yields immediate insight into opportunities for acquisition, retention and win-back."
Khederian says marketers today are often paralyzed by the complexity of their data.
"The vast array of available analytics tools and processes makes it tempting to create complexity," he says. "One of the best strategies is to start simple with a Customer Value Analysis."
Khederian adds that proper segmentation can be humbling. "Often marketers believe they already know who their best customers are," he says. "They are quite surprised when the data shows them otherwise, and it frequently does."
Khederian has authored a white paper on segmentation analysis titled "Do You Really Know Who Your Best Customers Are?" The white paper may be downloaded here: http://ext.catdir.com/15873/Analytics_Who_The_Best_Customers_Are.pdf
For more information about a Customer Value Analysis, email info(at)catalystinc(dot)com or call Mark D'Amico at 800.836.7720.
About Catalyst
Catalyst (http://www.catalystinc.com) is a direct and digital marketing agency that helps clients acquire, retain and develop long-term relationships with their customers. We combine intellectual curiosity and inquisitiveness with hard-core analytics, deep customer insight and a measurement mindset to take the guesswork out of marketing decisions. We call it Science + Soul. Headquartered in Rochester, NY, our clients include AAA, Assurant Health, Eastman Kodak Company, First Niagara Financial Group, GE Money, Heraeus Kulzer, Oreck, and Valvoline, among others.
Follow us on:
Facebook:
http://www.facebook.com/scienceplussoul
Twitter:
http://twitter.com/SciencePlusSoul/
LinkedIn:
http://www.linkedin.com/company/26721
###