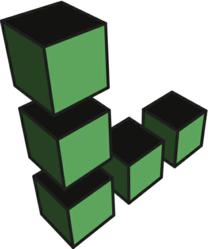 It is without a doubt that the momentum we've accrued and plans we have in motion will yield another bountiful list of accomplishments over these next 12 months.
Galloway, NJ (PRWEB) June 16, 2011
Linode, a global leader in cloud hosting services, today announced a major increase in disk space for all of its hosting plans. In honor of its eighth birthday, Linode will increase its storage capacity by 25% for all new and existing customers - at no additional charge.
Over the past year Linode has topped 40,000 subscribers and maintained a 140% growth in revenue. The company has also continued to innovate by refining its managed Backup Service, releasing a completely revamped Linode Manager interface and API, upgrading network capacity in all its facilities across the US and Europe and making significant progress on its IPv6 capabilities.
Driving Linode's growth is its unwavering focus on fulfilling a single promise to its customers - to provide cost effective, easy-to-use tools that give IT professionals the flexibility and control they need to create and manage their own customized cloud environment.
"It is hard to believe that eight years have passed since Linode was launched." said Christopher Aker, chief executive officer of Linode. "We've been very fortunate to find such talented, driven, and passionate people, who share my enthusiasm for Linode. These guys all love what they do, and they do it for our customers."
About Linode
Linode is a leading cloud hosting provider that has been offering companies of all sizes virtualized servers on demand since 2003. The company makes it easy for IT professionals to quickly select their plan, platform distribution and facility, and have one or more servers up and running in as little as 60 seconds. From there customers can dynamically scale their environment to meet their business demands paying only for what they use with no long-term commitments.
Linode delivers virtual private cloud services from five data centers across the U.S. and Europe to some of the most innovative companies in the world, such as The Onion and Creative Commons. The company's proven IaaS (Infrastructure as a Service) platform enables customers to fully customize their environment and leverage the improved performance, scalability, and reliability in the most cost-effective way possible. For more information, visit http://www.linode.com.
###