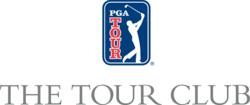 We're thrilled to add Victoria National Golf Club and Rich Harvest Farms to our portfolio of exceptional private and resort golf courses and residences, offering our customers even more options for business connections and memorable experiences
Ponte Vedra Beach, FL (PRWEB) June 16, 2011
THE TOUR CLUB announced today the addition of Victoria National Golf Club (Newburgh, IN) and Rich Harvest Farms (Sugar Grove, IL) to its growing portfolio of exclusive private golf clubs, luxury residences and extraordinary golf experiences. Ranked #35 and #58, respectively, on Golf Digest's 2011-12 listing of "America's 100 Greatest Courses," Victoria National and Rich Harvest Farms join THE TOUR CLUB'S expanding network of more than 40 private clubs and resort courses and exceptional homes in the world's most sought-after golf destinations.
THE TOUR CLUB offers extraordinary experiences, providing corporations and individuals access to more than $1 billion in combined assets, including a network of luxury residences, private and resort golf courses, previously inaccessible golf-centric experiences, VIP access to select PGA TOUR events, professional golf instruction and event concierge services.
"We're thrilled to add Victoria National Golf Club and Rich Harvest Farms to our portfolio of exceptional private and resort golf courses and residences, offering our customers even more options for business connections and memorable experiences," says John Fechter, president of THE TOUR CLUB. "The quality of these highly-acclaimed clubs reflects the access and excellence we strive to provide."
Designed and maintained specifically for golf purists, Victoria National Golf Club delivers exclusive service, time-honored hospitality and the privilege of golf at its finest. Masterfully set among 418 acres, the Tom Fazio golf course embraces the dramatic landscape, native vegetation and deep, spring-fed lakes of this naturally restored land. Free from encroachment by homes or development, the striking terrain, abundant wildlife and world-class fishing offer an unmatched natural setting for one of the top courses in the country. Victoria National is centrally located and conveniently accessible from Louisville, Nashville, St. Louis, Indianapolis and Cincinnati.
Rich Harvest Farms is a masterpiece with wetlands, mature trees and Illinois prairie grasses that offer boundaries, definition and charm to the entire property. The staff consistently provide world class service and amenities experienced by few. Located less than an hour from Chicago, Rich Harvest Farms has hosted numerous tournaments, and is currently slated to host the 2012 Mid-American Conference Championship, the 2015 Western Amateur and the 2017 Centennial Western Junior.
Along with Victoria National and Rich Harvest Farms, THE TOUR CLUB members also enjoy exclusive golf privileges and residences at Pelican Hill (Newport Coast, CA), Wynn (Las Vegas, NV), Sage Valley Golf Club (Graniteville, SC), Atlanta National (Atlanta, GA), Pronghorn (Bend, OR), CordeValle (San Martin, CA), Sutton Bay (Agar, SD), TPC Jasna Polana (Princeton, NJ) and many more.
With its continued growth, THE TOUR CLUB is also pleased to announce the addition of Rhett Trees as Chief Operating Officer. Trees brings more than 15 years of experience leading companies in real estate development and high-net worth sales environments.
"We're excited to have Rhett join THE TOUR CLUB team," says Fechter. "I have the utmost confidence that his experience and leadership will be a tremendous asset as the club expands with more acclaimed private golf clubs and exclusive experiences."
Corporate service agreements start at $50,000 and are customizable to offer each company the most memorable experiences to build and enhance their business relationships and their company's bottom line. Individual membership options are also available. For more information and complete details, visit THE TOUR CLUB'S recently enhanced website, http://thetourclub.com.
About THE TOUR CLUB
THE TOUR CLUB leverages over $1 billion in assets to provide unparalleled, customized corporate entertainment solutions to companies of all sizes so those companies can create and strengthen their most important business relationships with their customers, suppliers, and employees. THE TOUR CLUB helps its customers win the relationship game by providing amazing access and extraordinary experiences with its nationwide network of more than 40 private golf clubs including Rich Harvest Farms, Sage Valley, Sutton Bay and Victoria National; luxury residences at some of the world's most sought after golf destinations, behind-the-scenes access to the greatest events in golf, and an expert corporate event team to develop solutions and execute with excellence. THE TOUR CLUB also offers family options for those that want the finest in golf. For more information about THE TOUR CLUB please call 877-577-6420 or visit http://thetourclub.com.
###