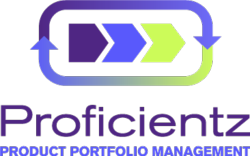 "a tremendous opportunity for product management and product marketing professionals to experience great training at no cost. "
Atlanta, GA (PRWEB) June 17, 2011
Proficientz, Inc., a product portfolio management training and consulting firm, announced today a series of free training seminars that offer B2B product management and product marketing professionals a risk-free opportunity to experience Proficientz training while learning advanced product portfolio management and marketing concepts. The training will be initially conducted in 12 U.S. cities.
According to John Mansour, Managing Partner at Proficientz, "The free seminar series is an ongoing part of our re-branding and focus on product portfolio management that began this past April. It's the B2B equivalent of a consumer products company offering free samples when they launch a new product to grow brand awareness and eliminate the buyer's financial risk of trying it. Even though our portfolio management training programs aren't new, our company name and positioning is, and these seminars offer a tremendous opportunity for product management and product marketing professionals to experience great training at no cost. "
Not a Sales Seminar Disguised as Training
The half-day Introduction to Product Portfolio Management program is not a sales seminar disguised as a training class. The training is a content-rich course that will be facilitated in the exact same manner as it would for a paying customer with hard copy training materials, real-world examples from attendee organizations and fresh new approaches for tackling the issues in a manner that's relevant.
Mansour added, "As it relates to product portfolio management, the concept is far from new but in the B2B sector it has largely been an afterthought relative to how organizations manage and market individual products. Much of the impetus behind the training seminars is to raise awareness on more impactful alternatives to traditional product management and marketing for organizations with many products targeting the same customers."
Every organization reaches certain stages where hot products cool off, market conditions change, more competitors enter the fray, new technologies change the paradigm and markets become saturated. This is when Product Portfolio Management is most appropriate because it applies advanced practices that aren't common in traditional product management to help organizations reach their next inflection point.
Seminar Cities & Dates
Proficientz will be hosting the Introduction to Product Portfolio Management seminar according to the following schedule. Further details and registration can be found at [http://www.proficientz.com/free-portfolio-management-seminars.html

Atlanta - July 19
Atlanta - August 16
Austin - August 5
Boston - July 20
Chicago - July 28
Dallas - August 4
Minneapolis - July 29
New York City - August 10
Orange County, CA - August 25
Raleigh/Durham - July 21
San Francisco - August 24
San Jose - August 23
Washington, DC - August 12
About Proficientz
Proficientz helps B2B product and service organizations grow revenue and profitability faster with a portfolio management framework that eliminates product silos and helps companies deliver high-value solutions to their most lucrative markets to close the gap between corporate revenue and profitability goals and the management and marketing of their products.
Join our mailing list to receive Tips for Managing Your Product Portfolio or notification of events in your area. No junk mail. We Promise!
# # #