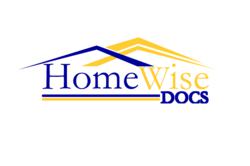 CCMC CEO Bark Park explains, "At CCMC, our goal is to make it as quick and easy as possible for our clients to get the information they need. Service and innovation are what CCMC is all about."
Fairfield, CA (PRWEB) June 20, 2011
HomeWiseDocs.com provides CCMC with a comprehensive e-commerce solution for delivering critical data and documents required for real estate transactions within CCMC-managed master-planned communities. Real estate professionals requiring essential data and documentation for those associations' real estate transactions now find them at http://www.homewisedocs.com.
For more than thirty years, CCMC has been providing revolutionary community management services to neighborhoods across the country. Today, the firm serves over 100,000 residents in more than 130 associations by taking care of business and taking care of people. CCMC believes that everyone should have the chance to live in a place that feels like home. They rely on a network of experienced team members, a tradition of innovation and a culture of caring to achieve this.
Following an exhaustive search for the most comprehensive e-commerce solution, CCMC chose HomeWiseDocs.com to streamline operations and increase overall operational efficiencies. CCMC CEO Bark Park explains, "At CCMC, our goal is to make it as quick and easy as possible for our clients to get the information they need. Every technology we use has this end in mind. Although the superior platform and advanced technology provided by HomeWiseDocs.com were certainly factors in our choice, it was the product's ease of use that ultimately allow us to provide community documents, in the shortest amount of time, for the best possible price. Service and innovation are what CCMC is all about."
Greg Pater, CEO of HomeWiseDocs.com commented, "We are honored to be working with CCMC. Working with their experienced staff afforded us opportunities to further enhance our product. It is clear that CCMC has achieved such success because of outstanding leadership and a professional attitude that permeates every element of their company."
About HomeWiseDoc.com
HomeWiseDocs.com is the national technological leader in the complex field of critical data and document delivery. Founded in 2007, the company is nationally recognized as the foremost authority in providing community association management companies and real estate service related clients with state-of-the-art technologies to enhance office productivity as well as profitability. HomeWiseDocs.com provides reliable, around-the-clock online access to all governing documents and critical project data for lenders, escrow & title companies, real agents, attorney's, appraisers, and homeowners.
About CCMC
CCMC's unique brand of community management is about human connectivity. Serving people first. Challenging leaders to be their best. And infusing life with fun. For more than thirty years, the team at CCMC has been defining what it means to manage community associations the right way. CCMC serves some of the nation's most successful master-planned communities including Celebration, Florida; Daybreak, Utah; Craig Ranch, Texas; and Grayhawk, Arizona. To learn more visit http://www.CCMCnet.com.
###