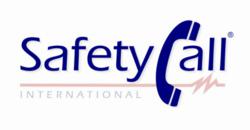 Manufacturers need to be able to respond immediately to the possibility of a serious adverse event.
(PRWEB) June 20, 2011
A new Canadian law calling for a consumer product incident database is scheduled to go into effect on Monday, June 20, 2011.
The Canada Consumer Product Safety Act (CCPSA), administered by Health Canada, is intended to strengthen protection for consumers and align "Canada's existing consumer product safety system with those of key trading partners."
Under the Act, manufacturers are required to provide Health Canada with information about serious adverse events (SAEs) related to product safety incidents or defects that could cause harm, illness or death. Canadian retailers, as well as manufacturers, are responsible for reporting adverse events to Health Canada when such incidents come to their attention.
Health Canada has not yet released a companion guidance document to assist manufacturers in interpreting and following the CCPSA, but officials have indicated that a guidance document will be available soon.
The U.S. launched a similar Consumer Product Safety Database on March 11, 2011. According to Rick Kingston, PharmD, President, Regulatory and Scientific Affairs at SafetyCall International, the U.S. and Canadian initiatives have similar intent, but several important differences. "The Canadian act is a government-driven, regulatory requirement as opposed to a passive system that is driven by consumer complaints," said Kingston. "The American CPSC law is voluntary."
Kingston notes that the CCPSA covers serious adverse event reports (SAERs), and also involves events that could result in a serious adverse event (SAE). The pending guidance document is expected to provide definitions of what constitutes a serious or potentially serious adverse event.
"Many similar regulatory guidelines refer to use of reasonable medical judgment to make these calls," said Kingston. "Often times it's not as straight forward as it may seem especially when people report that a product made them sick with a variety of symptoms that need medical interpretation. Manufacturers typically would not have personnel with that level of medical expertise or insight on staff to determine if the event really meets the criteria."
The new Canadian law requires that manufacturers report serious or potentially serious adverse events to Health Canada within two days of becoming aware of an incident. "The tight two day time frame has many in industry worried, but it covers just the initial notification phase" said Kingston. "Once the SAE has been reported to Health Canada, the manufacturer actually has 10 days to formulate a plan of action or non-action but that's still a very short time frame for investigation, evaluation and formulation of a mitigation plan."
"Manufacturers will require an expert 'analysis' of each event and to develop a corresponding mitigation plan, if warranted, to protect the public," said Kingston. If the manufacturer determines that is not necessary to take action, they will also require expert guidance from a company like SafetyCall International to justify their action or lack thereof. Kingston noted that this approach is similar to that taken by the U.S. Food and Drug Administration with Health Hazard Evaluations.
Another major difference between the U.S. and Canada regulations is that the Canadian law also applies to products sold in other countries. "If an adverse event occurs in the US, but the product is also sold in Canada, the manufacturer is required to report it to Health Canada," said Kingston.
The new Canadian law covers consumer products like toys and household products, but not food, drugs, motor vehicles or animals which are governed by other Canadian laws and agencies, similar to the way regulatory for pest management is handled by the Environmental Protection Agency in the U.S.
Canadian retailers will be especially challenged. They may not have systems in place to document events or to contact the manufacturers of the products they carry. Now, they must report any serious adverse events that come to their attention. Kingston noted that the retailer's responsibility for reporting ends as soon as they make the manufacturer aware of a potential problem.
Fines for failing to report adverse events are steep and manufacturers could be charged $5,000,000 for knowingly not reporting an event.
"Manufacturers are coming under increasing scrutiny, from both the government and the public," said Kingston. "They are increasingly challenged to make appropriate risk/benefit decisions. Every product has a different risk ratio. Manufacturers must be able to show that they have taken all steps necessary to reduce the likelihood of a problem with all of their products."
"In the U.S. the FDA is changing the way they look at adverse event reporting. If they look just at the serious events, they're seeing only the tip of the iceberg. They have to see all aspects of adverse events reported to their company to take timely and effective action."
"The Canadian initiative is much more of a surveillance system – it is intended to identify incidents that meet the criteria of a serious adverse event, stated Kingston." "It's similar to the 'America's Most Wanted' scenario – lots and lots of tips and information coming in; most are not useful but many will be, and they provide glimpses of different parts of a problem or scenario."
"The bottom line," said Kingston "is that manufacturers need to be able to respond immediately to the possibility of a serious adverse event. They need to have a mitigation plan in place. They need to look at their entire adverse event experience to determine how transparent to be, and they have to have adverse event experience in order to create a plan of action."
Kingston indicated that once Health Canada provides a guidance document around the new CCPSA, manufacturers will have to carefully review the document to determine where their open or at risk areas may be.
"SafetyCall can be especially helpful to manufacturers in two key areas," said Kingston. "The new Canadian regulations not only require a manufacturer to document a problem, but also to tell in detail, what they intend to do to fix the problem or if it's not a problem, explain why it's not a problem."
"If the product in question leads to medical related adverse effects in some consumers, manufacturers will require the expert analysis capabilities of a team equipped to deal with the medical complexities of each case in order to determine the right course of action. That's our area of expertise, and we are ready to assist."
SafetyCall International is an industry leader in adverse event management and post-market surveillance services for industry. For more information about the new Canadian Consumer Product Safety Act, expert assistance in dealing with adverse events, or for other questions, please contact Kathy Wahlers, Director of Sales and Marketing, 952-852-9503.
###