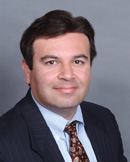 "Diversity in the workplace encourages the communication of different ideas, points of view and solutions to better serve our clients and their needs," said Marco Martinez, managing partner of BB&K's Irvine office.
Riverside, CA (PRWEB) June 21, 2011
Best Best & Krieger LLP continues to be one of the nation's most racially diverse law firms, with nearly 20 percent of its attorneys from minority backgrounds, according to The American Lawyer's annual "Diversity Scorecard" released this month.
BB&K placed 19th among the nation's 194 largest and highest-grossing firms that responded to the magazine's survey, maintaining its rank in the top 20 for four years.
"We're proud that we continue to have such a diverse staff. Our diversity helps us represent our clients better and is more reflective of the communities where we work," said attorney Danielle Sakai, an environmental litigator and BB&K partner who heads the firm's recruiting committee.
BB&K's clients are cities, counties, public agencies, water and school districts, companies and individuals throughout California. The firm's attorneys practice a wide variety of law, including municipal, environmental, water, education and business law. BB&K's staff will be bolstered July 1 by the recent acquisition of Miller & Van Eaton, a telecommunications law firm in Washington, D.C., and six of its attorneys. In addition, 19 attorneys from McDonough Holland & Allen joined BB&K last September, more than doubling the firm's Sacramento office.
"Being in a diverse professional environment has always been important to me," said Kara Ueda, a BB&K partner in Sacramento who worked at McDonough. "I was thrilled to learn about Best Best & Krieger's commitment to diversity, which was an added bonus when so many of us decided to come over from McDonough."
BB&K's percentage of minority attorneys, at 18.5 percent, or 36 attorneys, is 4.6 percent higher than the national average of 13.9 percent, according to the survey. Of the 195 attorneys at BB&K who were noted in the survey, 18 are Hispanic-American, 12 are Asian-American, five are African-American and one is of mixed race.
The percentage of BB&K's minority attorneys who are partners, at 12.2 percent, was the 12th highest overall. In addition, one of those partners, George Reyes, sits on the firm's executive committee and two others are managing partners of three of BB&K's eight offices across California: Marco Martinez in Irvine and Gene Tanaka, who oversees Walnut Creek and Sacramento.
"Diversity in the workplace encourages the communication of different ideas, points of view and solutions to better serve our clients and their needs," Martinez said.
BB&K recently launched a scholarship/fellowship program for a law student from a diverse background. The program offers the recipient a paid summer associate position for two summers during law school in addition to a $7,500 scholarship once the second summer program is completed. This year's recipient is Leo Lee from Loyola Law School, who is working in the Riverside office this summer. Fluent in Mandarin Chinese, Lee is expected to graduate in 2013.
According to American Lawyer, large firms increased their percentage of minority attorneys by 0.2 percent to 13.9 percent in 2010, a small jump from the year before when law firm diversity dropped for the first time in the decade that the magazine has been collecting the numbers.
Best Best & Krieger is a full-service law firm catering to public agency and private clients that focuses on environmental, business, education and municipal law. With 200 attorneys, the firm has offices in Indian Wells, Irvine, Los Angeles, Ontario, Riverside, Sacramento, San Diego and Walnut Creek. For more information, visit http://www.bbklaw.com.
# # #