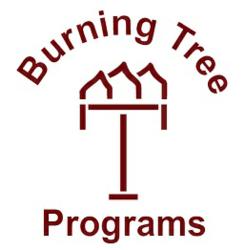 Dallas, Texas (PRWEB) June 18, 2011
Burning Tree announced today that their approach to long-term rehabilitation goes beyond treating the disease of chemical or alcohol addiction to embracing life choices that impact the whole health. Underneath the most visible signs and symptoms of physical and psychological addiction are deeply held beliefs about identity, self worth, contributions to society, success with relationships, and what beliefs define lifestyle. Recovery isn't just about receiving treatment or how long it has been since the last time and addict got "high." Recovery at Burning Tree is about how an addict can walk out with choices and take responsibility for how they want to live the rest of their life.
At Burning Tree, we take the constraints of time off of the addicts length of stay with us so they can actually process and engage new ways of living a healthier lifestyle long before they officially leave the community and return home. Issues that stand in the way of addicts recovery are not resolved through an experience with either a short-term rehab center or a medication-assisted detoxification program. Resolving deep-seated issues requires time, accountability, spiritual receptivity, and a team of licensed addiction specialists that know how to skillfully navigate through the difficult waters of co-occurring disorders by implementing a dual diagnosis approach to treatment. We carefully evaluate all of our patients on a case by case basis because we want to do everything that we possibly can to make sure they receive the best care.
With properties located in two beautiful natural settings in Texas that are conveniently within commuting distance to Dallas and Austin, breathtaking sunsets invite recovery and to explore the healing power of the natural environment through outdoor walks that nurture the soul and calm the mind. Our individualized approach to creating life-changing opportunities features daily Twelve Step study discussion groups, private and group counseling, gender specific groups, life skills training, exercise and nutritional programs, yoga, community service, and more. A new life beyond recovery begins at Burning Tree. Call today and ask for more information about how we can design a program that fits in an addicts life. or visit http://www.burningtree.com
###