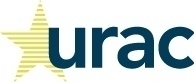 Washington, DC (PRWEB) June 16, 2011
URAC, a leading health care accreditation and education organization, announces the release of its Patient Centered Health Care Home (PCHCH) Practice Achievement. The URAC PCHCH Practice Achievement is another extension of URAC's overall PCHCH program which provides recognition for practices who meet the essential elements of a health care home. Recognition has become vital to practices and plans to allow for qualified entry into health care home demonstration programs, government and commercial pilots, and other health plan initiatives. Additional Information can be found at http://www.urac.org/healthcare/prog_accred_pchch_toolkit.aspx.
"URAC's PCHCH Program places the patient at the center of all care decisions. The URAC PCHCH Practice Achievement does this through a flexible and customizable approach, allowing multiple pathways to gain PCHCH Achievement recognition," explained Alan P. Spielman, president and CEO of URAC. "Practices that earn URAC PCHCH Achievement demonstrate a comprehensive and quality-driven approach to a health care home that sets them apart."
The URAC PCHCH Practice Achievement standards align with the key Joint Principles of the Patient Centered Medical Home and address key requirements for patient centeredness. URAC's PCHCH Practice Standards place significant emphasis on care coordination, patient engagement and the quality and delivery of care – those critical elements that truly empower patients to safely navigate the health care system with the assistance of their primary care provider.
The URAC PCHCH Achievement Program is flexible, providing two levels of recognition dependent on the standards selected. Additionally, practices can be evaluated against any of the seventy-eight PCHCH Practice Standards covering all aspects of a patient centered health care home. The two levels of URAC PCHCH Achievement award include:

PCHCH Practice Achievement
PCHCH Practice Achievement with Electronic Health Record (EHR) Designation
Practices meeting an overall minimum score, along with required and select essential standards, will be awarded URAC's PCHCH Practice Achievement. Additionally, select elements within URAC's PCHCH Practice Achievement Program are designated for practices that utilize certified electronic health records, thereby promoting patient safety for e-prescribing, secure health information exchanges and quality performance reporting, which all align to key meaningful use requirements. Practices fully meeting these standards along with meeting the PCHCH Practice Achievement requirements will be awarded PCHCH Practice Achievement with Electronic Health Record (EHR) Designation. URAC's PCHCH Practice Achievement provides further flexibility by allowing practices to be recognized for additional optional standards.
URAC's approach is first and unique in that a URAC PCHCH Certified Auditor organization utilizing qualified health professionals or a URAC reviewer evaluates practices against both the required URAC PCHCH Practice Achievement standards and any optional PCHCH standards, thereby providing flexibility in assessing a practice's performance relative to any of the key areas of the patient centered health care home. The URAC PCHCH Auditor Certification program encompasses URAC's Core Module Standards which evaluate an organization's operations, training, processes, systems, and business associate requirements, adherence to the URAC-issued PCHCH Achievement audit which requires successful passing of a URAC observation onsite of the auditor, and annual auditor training and reporting requirements.
A practice must undergo an onsite audit to demonstrate that the standards have been successfully implemented. The onsite audit verifies that practices are meeting the standards along with supporting the practice during the process. URAC's PCHCH Practice Achievement can be awarded to a practice upon verification of the auditor's evaluation of the practice for meeting the standards by URAC.
The URAC PCHCH Program
URAC's PCHCH Program was developed as a step-wise program to guide practices as they transform into truly patient centered health care homes that focus on the integration of family, caregivers, patients, and care coordination in the delivery of quality health care. The URAC PCHCH Program can lead practices toward a strong cornerstone and coordinative hub of an Accountable Care Organization (ACO).
For additional information or for any questions about URAC PCHCH Practice Achievement, please contact URAC's Business Development Department at BusinessDevelopment@urac.org or call (202) 216-9010.
About URAC
URAC, an independent, nonprofit organization, is well-known as a leader in promoting health care quality through its accreditation, education and measurement programs. URAC offers a wide range of quality benchmarking programs and services that keep pace with the rapid changes in the health care system, and provide a symbol of excellence for organizations to validate their commitment to quality and accountability. Through its broad-based governance structure and an inclusive standards development process, URAC ensures that all stakeholders are represented in establishing meaningful quality measures for the entire health care industry. For more information, visit http://www.urac.org.
###