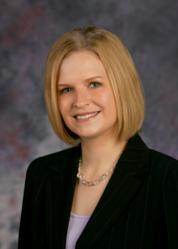 Boulder, CO (PRWEB) June 17, 2011
Vivit, the independent, worldwide HP Software user community is pleased to announce Laura Walker as the 2011 Leader of the Year for the Americas region.
Vivit is bursting with activity due to the efforts of all volunteers. The special magic of Vivit comes from the need for connection. And Vivit volunteers understand that special magic and work to create a thriving community where member voices can be heard and knowledge-sharing and collaboration are welcomed.
Each year, members nominate Local Chapter and worldwide Special Interest Group Leaders who are volunteers from the Americas and EMEA regions for the Leader of the Year award. The Americas title is awarded in June; the EMEA title is awarded in December. Laura Walker was one of eleven nominees from the Amercias region. She shares her talents and strong leadership as a Local Chapter Leader in Chicago, Kansas City, Texas, and Richmond, Virginia. She has formed strong local communities centered on IT Service Management, and she helps to organize and lead IT Service Management events for other Local Chapters around the United States as well as the worldwide HP Service Management Special Interest Group.
Laura was presented with the award on June 7, during the Triple Crown community appreciation event at the HP DISCOVER conference in Las Vegas, NV. The Vivit board thanks Laura for her ongoing efforts to help build the community that now spans over 6000 members worldwide and 55 chapters and special interest groups in 18 different countries.
Laura Walker is the Director of Business for StrataCom, an HP Gold Partner specializing in IT Service Management, and has been employed in the IT Service Management industry for 10 years. Laura holds a B.S. in International Business and an MBA degree. She is an active industry volunteer within the IT industry.
Laura is also the itSMF Dakota President. She has served on Dakota and Minnesota itSMF extended boards and on a variety of committees including programs and membership. She enjoys working in information technology because of the continuous change.
About Vivit
Vivit is a non-profit corporation founded in 1993 (as OpenView Forum) by customers of Hewlett-Packard's Software products to represent the interests of HP Software customers, developers, and partners worldwide. Vivit represents and serves the broad HP Software and Solutions Community (including OpenView, Mercury, Peregrine, Radia, and more) and is the endorsed HP Software users group. Vivit currently has members all over the world representing all areas of Business and Industry.
# # #