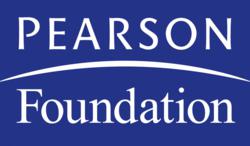 Madrid, Spain (PRWEB) June 16, 2011
Today at its Global Leaders Conference, The Talloires Network of higher education institutions joined non-profit partners TakingITGlobal and the Pearson Foundation to announce the Talloires Network Institute, a global initiative to strengthen and extend the Talloires mission of engaging universities and students in civic involvement and social responsibility in more than 60 countries.
The first initiative to develop an international network of academic and student leaders who will work together to encourage social change, the Talloires Network Institute will provide professional development training to university staff who have responsibility for the civic engagement portfolios of their universities. The Institute will provide similar support, online training, and mentorship to student leaders from these same institutions.
Beginning in October, the Pearson Foundation will collaborate with the Talloires Network to host regional workshops for participants to develop and promote their own new models of civic engagement. Additional Pearson Foundation support for the initiative will include documenting and sharing best practices and results from the international convenings, and underwriting scholarships to TakingITGlobal's e-course in civic participation that will make it possible for student leaders to continue their own professional development throughout the academic year. TakingITGlobal and the Talloires Network will work with participating students to identify technology-based strategies to engage their peers in local and global communities.
Mark Gearan, Steering Committee Chair of the Tailloires Network and President of Hobart and William Smith Colleges, said, "We are grateful to the Pearson Foundation for extending its strong relationship with the Talloires Network through our partnership on this new Institute. This collaboration will meet the critical needs of students, faculty and university leaders for the skills and tools they require to engage even more effectively with their communities."
"More than ever before, young people are working together with higher education leaders to bring about change in their communities," said Jennifer Corriero, co-founder and executive director of TakingITGlobal. "By deliberately creating intergenerational working groups that share ideas and strategies from the outset, these new programs have the chance to develop models that can be shared by students and universities worldwide."
"Among the six million students enrolled in the universities of the Talloires Network are the next generation of inspiring social leaders," said Pearson Foundation President Mark Nieker. "Working with university staff and students is a great way to learn how best to engage these young people. We look forward to what are certain to be remarkable results."
A core team from the Talloires Network Steering Committee and its Secretariat will oversee planning for the initiative. The first participating faculty and students to take part in the Institute's regional working groups will be announced later this summer.
About the Talloires Network
The Talloires Network is an international association of institutions committed to strengthening the civic roles and social responsibilities of higher education. We work together to implement the recommendations of the Talloires Declaration and build a global movement of engaged universities. We believe that higher education institutions do not exist in isolation from society, nor from the communities in which they are located. Established in 2005, the Talloires Network now includes more than 200 institutions in 60 countries around the world, with a collective enrollment of more than 6 million students. More information on the Talloires Network can be found at http://www.tufts.edu/talloiresnetwork.
About TakingITGlobal
The TakingITGlobal social network is an award winning online community of youth who are working for change by addressing issues of economic opportunity, education, health, human rights, access to technology and the environment. This "social network for social good," has over 350,000 members from literally every nation on earth. Through these members and their projects, TakingITGlobal reaches millions of young people worldwide every year. More information on TakingITGlobal can be found http://www.tigweb.org/ .
About the Pearson Foundation
The Pearson Foundation extends Pearson's (NYSE:PSO) commitment to education by partnering with leading nonprofit, civic, and business organizations to provide financial, organizational, and publishing assistance across the globe. The Foundation aims to make a difference by sponsoring innovative educational programs and extending its educational expertise to help in classrooms and in local communities. More information on the Pearson Foundation can be found at http://www.pearsonfoundation.org.
Contact:
Tallories Network - Susan Stroud, Stroud(at)icicp(dot)org, 202 775 0290
Pearson Foundation – kate.miller(at)pearson(dot)com, 1.800.745.8489
###