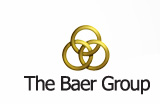 "This is national recognition of The Baer Group's depth of HCM expertise and ability to quickly provide consultants with the proficiency needed for successful SAP projects," said Harvey Baer, Chief Executive Officer of The Baer Group
Atlanta, GA (PRWEB) June 20, 2011
The Baer Group, an award-winning SAP staffing and consulting firm, is pleased to announce its recent approval as a Preferred Services Partner with SAP America's Professional Services organization.
The Baer Group will serve as a Preferred Services Partner specializing in SAP's Human Capital Management (HCM) applications. "We are honored to join a handful of companies designated at this highest level of strategic partnership," said Harvey Baer, Chief Executive Officer of The Baer Group. "This is national recognition of The Baer Group's depth of HCM expertise and ability to quickly provide consultants with the proficiency needed for successful SAP projects."
The Baer Group quickly finds and provides the right SAP consultants with the exact credentials and expertise needed for successful projects. By hiring the right SAP consultants, you avoid project delays, cost overruns and miscommunication. Ultimately you get a correctly-configured SAP solution that meets your business needs.
About The Baer Group
The Baer Group, LLC is an award-winning SAP America Preferred Services Partner headquartered in Atlanta, Georgia. Founded in 1997, The Baer Group provides SAP staffing and consulting services in all 26 SAP strategic industries with emphasis on consumer packaged goods, life sciences, wholesale distribution and process companies. With over one hundred and fifty consultants in the field at any given time, The Baer Group is committed to quickly finding SAP resources with the exact skill set required for success. For more information, go to http://www.baergroup.com/ or contact Jim Boler at 678-524-8353
###