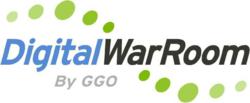 Seattle, WA (PRWEB) June 17, 2011
Gallivan Gallivan & O'Melia, creators of the Digital WarRoom platform for accessible, affordable e-discovery, announced today that they have joined The Association of Certified E-Discovery Specialists (ACEDS) as an Affiliate Member. Several members of the Digital WarRoom team have earned the CEDS credential since the exam was introduced in November 2010.
The Digital WarRoom mission is to make e-discovery accessible and affordable for all matters, and for all legal professionals, whether in large or small law firms or on corporate legal teams. "A core tenet of our mission is education," said Bill Gallivan, Founder and CEO of Gallivan Gallivan & O'Melia. "Now, in our 12th year providing e-discovery consulting and guidance to law firms and corporate clients, we are seeing an unprecedented interest in hands-on training and education in best practices for collecting, processing, analyzing and producing ESI in a secure, defensible manner. The education and certification provided by ACEDS will better prepare e-discovery professionals to be effective in that effort."
"The Digital WarRoom team is doing important work in creating software that takes the trepidation out of e-discovery for legal professionals," said Gregory Calpakis, ACEDS Executive Director. "Gallivan Gallivan & O'Melia are already making a valuable contribution to ACEDS' efforts in e-discovery through training, education, information and community action, and we are pleased to have them as an affiliate member."
About GGO
Since its inception in 2002, GGO (Gallivan Gallivan & O'Melia LLC) has successfully completed over 2,000 complex e-discovery matters, including over 250 matters since 2009 for which the company processed and hosted 1,300 terabytes of electronic documents. The Digital WarRoom® Platform is a robust e-discovery architecture designed to support fast and efficient ESI processing, content analysis and early case assessment, review, marking and production of email and documents in response to litigation, investigations, M&A activity, and other legal challenges.
Customized services include M&A target data preservation and internal data mining and investigations. Headquartered in Seattle, GGO offices are located in New York, Mountain View, San Francisco, Dallas, and Los Angeles, serving all metropolitan markets in North America. Leading global corporations, Fortune 1000 companies, Am Law 100 law firms, and government agencies, including the Library of Congress, rely on GGO for robust technology and personalized service. To learn more about GGO, visit http://www.digitalwarroom.com
###