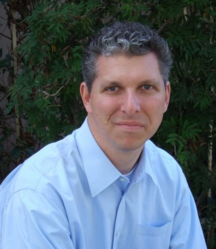 OnGreen's traffic increased over 250% in the last year and now is an ideal time to bring on a new CTO
Los Angeles, CA (PRWEB) June 20, 2011
OnGreen announced today the appointment of Mark Richards to the role of Chief Technology Officer (CTO). Richards will manage OnGreen's growing development team that manages critical product rollouts supporting the world's largest cleantech marketplace. Richards joined the company in mid-June and reports directly to Nikhil R. Jain, OnGreen's chief executive officer.
A respected industry veteran, Mark Richards brings more than 15 years of internet technology experience, including 10 years of managing technical groups at marquee internet properties. Richards was previously Vice President of Technical Operations at Fox Interactive Media and part of their senior team during the MySpace acquisition. He was also Interim VP of Infrastructure and Technology at the online video site Hulu. Mark also brings a depth of experience in social networking and online media technologies.
"OnGreen's traffic has increased over 250% in the last year and now is an ideal time to bring on a new CTO," Jain said. "We will leverage Mark's deep experience in running global IT organizations, and his focus will be in select areas. First, we want Mark and the IT team to drive product deployment throughout our site and provide valuable input and feedback to our executive and marketing teams. Second, Mark will be spearheading the international platform expansion and building out internal capabilities. In turn, we anticipate an improvement in user satisfaction and interaction in the marketplace."
"So few places offer the chance to expand your skills and have an impact across such a important sector," Richards said. "It is a great opportunity, and I am excited to work with the OnGreen team to advance its business forward."
About OnGreen
OnGreen is the world's largest cleantech marketplace. Members from across the globe work together, connecting the best ideas in cleantech to funding and expertise, translating IP into ROI. With thousands of entrepreneurs, investors, and business and technology experts spanning 35 countries, it's never been easier to connect with the people and resources needed to turn today's energy and environmental challenges into business opportunities. OnGreen is headquartered in Los Angeles with offices in Shanghai. Connect with the world's leading cleantech investors at http://www.ongreen.com.
Contacts:
Chathri Munasinghe
chathri(at)ongreen(dot)com
(800) 297-0445 x 207
Twitter: @OnGreenInc
###