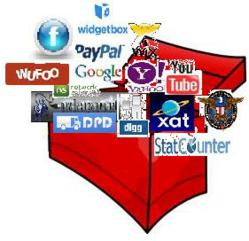 With me the job gets done right because I use the right tools.
(PRWEB) June 21, 2011
ELV Games (ELVG) is pleased to announce its recent launch. The self-described "Hub of the Internet," ELVG offers a wide array of web-based services, including highly affordable Flash web design services, Flash games, Excel games, direct links and more. What started out as a single Excel game and basic comedy blog about site founder Pete Mueller's family has exploded into something so much bigger.
ELVGames.com features four main sections: flash web design, Excel games, Flash games and Mueller's family blog. The site is designed to give users quick and easy access to a variety of social networks. Without ever leaving the site, users can link to their Facebook or MySpace page; their Twitter, Digg, Google or e-mail accounts; or to their blog or YouTube channel. Visitors to the site are also greeted by entertaining and informative iframes featuring live news, weather and traffic reports; maps and directions; and daily videos, quotes and puns.
"I'm very pleased to share ELV Games with the world," Mueller says. "Whether you are just starting your day or unwinding at the end of a long hard day, ELV Games is the place to be."
Flash Web Design Services by elvgames (http://www.elvgames.com/design) make it easy for anyone to have a Flash website. The customer can be involved in the design process as much or as little as he or she would like. ELVG offers Flash website services for web pages of any kind, including personal home pages, dynamic web resumes and blog pages. Flash sites can also be made for businesses, advertisements or any other special announcement that warrants a web page. Customers can select one of several design packages or can use ELVG's design calculator to mix and match the website options that best meet their needs.
ELVG also features Microsoft Excel games built by Mueller. The games, found at http://www.elvgames.com/elvg , were the original foundation for ELV Games and its name (Excel Lent Vba Games). Currently featured is Mueller's free, copyrighted version of Klondike Solitaire, a well-built game with tons of bonus features. Mueller is currently completing his ELV Spades game, which upon release will be the first ever fully artificial intelligence Excel game released on the Internet.
Direct links to handpicked Flash games are also featured on ELVG. Users can play featured games directly from the site while others are accessible in widget form. New games are constantly being added to the site.
Mueller's hilarious family blog is also featured on ELVG. Updated every few weeks, the blog chronicles every funny moment Mueller can capture. Readers can also check out the "post your own story" feature and send their best literary work for posting.
To learn more about ELVG, visit the site online or become a fan on facebook at http://www.facebook.com/elvgames. Fans can also "Like" ELVG on Facebook directly from elvgames.com. ELVG's YouTube channel features video tours of its site, including Excel game video demos.
For more information about ELVG or for any questions, visit http://www.elvgames.com or e-mail excellentgames(at)rocketmail(dot)com.
# # #