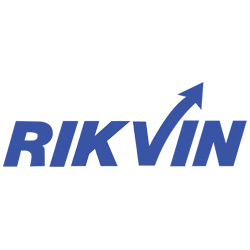 Rikvin Consultancy, a Singapore immigration specialist, says government initiatives like the Financial Investor Scheme (FIS) are instrumental in escalating the millionaire density in Singapore.
(PRWEB) June 18, 2011
The tiny island state with its world class infrastructure, cosmopolitan culture, fascinating lifestyle, infinite investment potential is the preferred playground for many of the region's elite. Increasingly many regional millionaires are interested in making Singapore their home to leverage on the financial hub status of the country and the multitude of investment opportunities that it generates. Rikvin Consultancy has released a downloadable brief on the FIS, Satish Bakhda of http://www.rikvin.com says "We wanted potential clients to have a quick insight on the requirements, eligibility criteria and privileges; we are also open for a free consultation with qualifying investors to assess the prospects of their application"
Even amidst the economic meltdown the city state did not loose its allure instead its appeal has been growing immensely. Government through initiatives, like Financial Investor Scheme, rolls out the red carpet for High-Net-Worth-Individuals (HNWI), whose density is swiftly growing as per a recent survey.
According to annual Global Wealth Report, by management consulting firm Boston Consulting Group, 15 out of 100 Singaporeans are millionaires. The country has the highest proportion of millionaire household. Asia-Pacific region's share of global wealth is expected to increase to 23% in 2015, from 18% in 2010. Overall, global wealth grew fastest in the Asia Pacific region last year. The population of HNWI in Singapore is growing at 35.6%, as against a global average of 18.9% and 30% in APAC.
The exceptional economic growth and the strong performance of the equity market are attributed to the growing density of millionaires. Government of Singapore also has in place special schemes to attract the wealthy individuals from around the globe. Such initiatives have also significantly contributed to the surge in millionaire density.
Financial Investor Scheme (FIS) is one such scheme which allows a green channel entry for wealthy foreigners who wish to make Singapore their home. Under the FIS, administered by the Monetary Authority of Singapore, qualifying wealthy investors are granted Singapore Permanent Residence(PR) status. Foreign investors with minimum of $20 million in net personal assets qualify for this scheme. The FIS requires investors to place at least S$10 million, an amount which must be held in the city-state for a minimum of five years, with a regulated financial institution in Singapore. A portion of this investment, up to S$2 million, can be used to buy a private residential property in Singapore.
Satish Bakhda says "Apart from the supreme standards of living the city promises, the economic potential of the little red dot drives up the HNWI concentration. Singapore will remain the economic epicenter of the region for the foreseeable future. The scheme has had a snowball effect, it lured cash strapped individuals and in turn drew many private banks and wealth managers to the city's shore and the capital pool in turn accelerated the enterprise engine furthering economic growth. Thus it has brought synergies, which adds further sheen to the scheme. Wealth management industry is prospering exuberantly, thanks to the consultative and non-intrusive approach of the government, it must also be noted that while engaging the industry Singapore's regulatory standards are also one of the finest and internationally recognized.
All signs and sentiments are better than the best, so we can expect Singapore to sustain its lead in the pursuit and production of millionaires"However, Singapore has emerged as an attractive destination in Asia for global investors, not just in terms of business and investment but as a destination of choice to call home. Its clean, safe and wholesome environment makes it an attractive base from which to raise children. The city-state has also been voted the best place to live, work and play in Asia.
About Rikvin.com:
Rikvin offers company incorporation for entrepreneurs worldwide. Establish since 1998, Rikvin specialise in Singapore Company registration, Employment pass, Entrepass and related corporate services. Those wishing to embark on Singapore Financial Investor Programme application proceedings can contact Rikvin at http://www.rikvin.com for a quick eligibility evaluation.
###