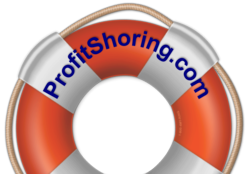 Without an effective offshore strategy, every domestic outsourcer is at risk
Reno, Nevada and Cebu City, Philippines (PRWEB) June 21, 2011
Vector BPO, a leading American-owned and managed contact center outsourcer with operations in Cebu, Philippines, announced today the general availability of its ProfitShoring™ (http://www.profitshoring.com) program.
"I know first-hand the costs and risks of launching an offshore contact center," said Paul Flannery, founder and CEO of Vector BPO. "ProfitShoring™ instantly creates an offshore presence for all domestic outsourcers – giving them a chance to compete head-to-head against any provider, regardless of size or location. Without an effective offshore strategy, every domestic outsourcer is at risk of losing deals," continued Flannery.
According to IBM's Global Locations Trends: Annual Report (2010); The Philippines has overtaken India to become the global leader in offshore call center outsourcing, employing more than 400,000 people. Low labor costs, an American culture, native English language skills, and a highly educated workforce combine to make the Philippines the most attractive offshore destination, adding an average of 2,000 new call center positions every week.
ProfitShoring™ is a flexible program that allows domestic outsourcers to provide offshore services and pricing to their clients while maintaining complete control of the account. ProfitShoring™ Partners can choose to subcontract the work, co-manage the client, or simply refer the client to Vector BPO.
"ProfitShoring™ has allowed our Partners to maintain and-in many cases-increase their margins from clients they may have otherwise lost," reports Tom Milligan, EVP of Sales and Marketing for Vector BPO. "While partnering with an offshore provider isn't a new idea, ProfitShoring™ has made it easier and more profitable than ever before."
About Vector BPO:
Vector BPO specializes in helping their clients and partners create and enhance customer loyalty through the proper use of technology and human capital in the call center and all other touch points. Their services and philosophies combine to improve processes, service, and profitability. To learn more about the company, visit http://www.vectorbpo.com.
###