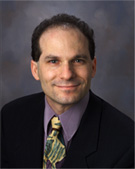 I feel that the new site is a reflection of the variety of patients that we see – young, old, men, and women
Green, OH (PRWEB) June 21, 2011
Board certified cosmetic, plastic, and reconstructive surgery specialist Steven S. Carp, M.D., F.A.C.S. of Carp Cosmetic Surgery Center in Green, Ohio recently launched his redesigned website. In practice since 1993, Dr. Carp has specialized in procedures of the face, breasts, and body, acquiring vast knowledge and experience throughout the years. "I feel that the new site is a reflection of the variety of patients that we see – young, old, men, and women," says Dr. Carp. This is apparent in the images used throughout the website, which feature patients of all ages.
Dr. Carp's new website is designed to be more user-friendly, offering the necessary procedural information to the public. Patients can learn of their desired procedure in a simple and straightforward manner, which has been the general consensus of those who have visited the site since its launch, according to Dr. Carp.
In addition to providing the ability to fill out patient forms online as well as now register online, the News/Events page, patient testimonials, and the "Specials" section has been enhanced. Also, Dr. Carp is in the process of implementing a Patient Login section, which allow individuals to privately view their information. This should be ready for use in approximately six months.
An experienced and qualified surgeon, Dr. Carp is board certified by the American Board of Plastic Surgery (ABPS) and a Fellow of the American College of Surgeons (ACS). He is also a member of the American Society for Aesthetic Plastic Surgery (ASAPS) and the American Society for Plastic Surgeons (ASPS). Along with a caring and professional staff, Dr. Carp is dedicated to patient safety and satisfaction every step of the way.
Prospective patients interested in undergoing a cosmetic plastic surgery procedure of the face, breasts, and/or body may learn more by visiting Dr. Carp's newly redesigned website. Those who would like to learn more about non-surgical treatments can find the website information to be of great benefit as well.
Further details can be discussed with Dr. Carp when visiting his practice in Green, Ohio.
###