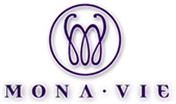 "The wellness industry proactively provides products that people need to improve and maintain their health," Pilzer said. "As an economist, it's exciting to see MonaVie grow and to see the impact you're having on the world.
Salt Lake City, UT (PRWEB) June 17, 2011
Nearly 6,000 MonaVie distributors from across the globe converged in Salt Lake City last week for the company's International Convention, entitled "Imagine." With more than one million distributors, and a presence in 17 international markets, MonaVie celebrated further growth and momentum on the heels of six market openings and the introduction of its successful weight management system — MonaVie RVL — during the past year.
Founder, Chairman and CEO Dallin A. Larsen kicked off the three-day meeting, held June 9–11, by introducing the company's core growth strategies that he said will elevate the company to a new level of success. The five strategies include: 1) Expanding the MonaVie product line through additional scientific research and support; 2) Developing a unified approach to the company's global training process; 3) Rounding out a world-class management team; 4) Driving market growth under the leadership of newly appointed market presidents; and 5) Implementing proven leadership principles.
The purpose of these strategies, said Larsen, is to create a more meaningful life for everyone connected with the MonaVie business. "We're in the business of changing lives, and while we've accomplished remarkable things in the last six years, we're not resting on our laurels," he said. "Great leaders and companies move people from success to significance, and we've only begun to realize the potential of this company to change lives through our exceptional products, our unparalleled business opportunity and through our charitable giving in Brazil, and elsewhere, that are empowering and changing the course of people's lives in significant ways."
Empowering Approach to International Business
Larsen, along with co-founders Randy Larsen and Henry Marsh, announced that to enable the next phase of MonaVie's growth, the company is empowering its international business units to own their bottom-line results. They announced the appointment of seven regional presidents who will define strategy and direct the operations of MonaVie's business on a local basis. Newly appointed presidents include: Jeff Graham, North America; Phil Welch, Japan; David Kim, Korea; Dan Zhu, Greater China; David Phelps, Southeast Asia; Gavon Barkdull, Latin America; and Randy Schroeder, Europe.
In addition, Larsen announced that, to enhance the company's global educational and compliance strategies, Brent Ririe, former senior vice president of international, has been named president of global compliance.
New Product Introductions
MonaVie also announced several new additions to its line of premium nutrition products, including MonaVie Active and MonaVie (M)mūn two-ounce Juice Shots, a more portable and convenient way to enjoy MonaVie Active and MonaVie (M)mūn. Expanding upon its MonaVie RVL Premier Weight Management System, MonaVie introduced RVL 3-day Trial Kits and RVL Single-Serving Packets, making it easier for customers to try the products that launched the company into the multibillion-dollar weight loss category in January 2011.
The MORE Project Raises More Than $1.5 Million in Donations
On Friday night, June 10, The MORE Project, which stands for "MonaVie Operation Rescue" and aids impoverished families in Brazil, raised more than $1.5 million during a black-tie gala, exceeding its goal by more than half a million dollars. MORE Project Executive Director Katy Holt-Larsen said the new funds will help extend educational programs for children in grades K–12 as well as vocational training programs for adults. In addition, it will enable the project to provide nutritious meals to even more children than the 2,500 meals it currently serves each week.
Pilzer Says Wellness Industry Will Revolutionize the World
Further reinforcing the company's strong future outlook, keynote speaker Paul Zane Pilzer shared his message and belief that the wellness industry — currently a $700 billion industry — will grow to a trillion-dollar industry, and beyond, during what he coined "the age of the home-based business." He further stated that companies within the wellness industry will revolutionize the world.
"The wellness industry proactively provides products that people need to improve and maintain their health," Pilzer said. "As an economist, it's exciting to see MonaVie grow and to see the impact you're having on the world. I'm expecting great things from you, and I know you won't disappoint me."
Entrepreneur Chris Gardner also wowed the audience during the final keynote address of the event, sharing his personal insights portrayed in his book "The Pursuit of Happyness," a New York Times and Washington Post bestseller. Gardner admonished attendees to "find something that you love … something that gets you so excited you can't wait to get out of bed in the morning. Forget about money. Be happy." He concluded, "The money thing will come. I know so many people who have so much more money than I. They are miserable. It is so important to be happy."
About MonaVie
MonaVie is a leading network marketing company that sells premium nutrition products in 17 countries around the world. Launched in 2005, MonaVie became one of the fastest-growing companies in history. In 2009, the Inc. 500 listed MonaVie as the No. 1 fastest-growing private company in the Food & Beverage category, and Ernst & Young named Dallin Larsen, MonaVie's founder and CEO, Entrepreneur of the Year. MonaVie's product portfolio includes a line of functional beverages, a healthy energy drink, and a healthy weight management system. Learn more about MonaVie at http://www.monavie.com. Become a fan of MonaVie on Facebook (http://www.facebook.com/MonaVie) and follow MonaVie on Twitter (http://twitter.com/monavie).
Contact:
Mike Weingarten
(801) 748-3374
mweingarten(at)monavie(dot)com
###