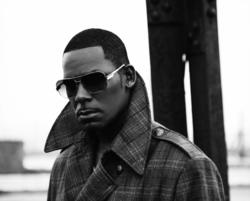 Montego Bay, Jamaica (PRWEB) June 19, 2011
American R&B singer-songwriter, arranger, performer and record producer R Kelly, will hit the Reggae Sumfest stage on Friday July 22. R. Kelly a pillar of the neo-soul movement joins Nicki Minaj, Mavado, Beenie Man, Tanya Stephens and I-Octane on the Festival's line up. Reggae Sumfest takes place on Montego Bay, Jamaica on July 17-23.
Johnny Gourzong, executive producer of the event confirmed the Radio Message singer's appearance yesterday.
"The Reggae Sumfest team is excited to be presenting R. Kelly on the Sumfest stage. We have been trying to contract him for the last five years and it is great to see that it is finally happening. We are expecting a spectacular performance from Mr. Kelly."
It will be R Kelly's second performance in Jamaica. He made his Jamaican debut in 1996 at a concert at Jamworld in St. Catherine. At that time, he was the hottest artiste in R&B, thanks to the multi-platinum success of 12 Play, his 1993 album that announced him as a bona fide superstar. That album contained big hits like Bump N Grind, a cover of the Spinners classic Sadie, and Your Body's Callin. 12 Play set the pace for a string of anthems that include the inspirational I Believe I Can Fly and If I Could Turn Back The Hands of Time.
The Chicago-born singer has never hid his love for Jamaican music. He experimented with reggae on his 2005 album, TP.3 Reloaded, which yielded the club jam, Slow Wind and Reggae Bump Bump which he recorded with Elephant Man.
R Kelly was born Robert Kelly in the Windy City, and first came to the attention of fans in the United States as a member of the R&B group, Public Announcement. He went solo in the early 1990s and it was not long before he climbed to the top of Billboard magazine charts with 12
Play.
In addition to being a prolific hit maker, R Kelly has written hit songs for other acts. Among those songs are Stroke You Up and Foolin' Around by Changing Faces and You Are Not Alone which was recorded by Michael Jackson. R Kelly's last album, Love Letter, was released in 2010.
R Kelly is the latest high-profile hip-hop/Rhythm and Blues act snared by Summerfest Productions, who have diversified their cast in the last 15 years. Big names like Boyz II Men, Destiny's Child, Snoop Dogg, Chris Brown, Wyclef, Toni Braxton and Usher have appeared on the show. Reggae Sumfest takes place on July 17-23 in Montego Bay and is sponsored by Red Stripe Bold, Jamaica Tourist Board, Digicel, Iberostar and new comers Pepsi. Tickets are available online June 30 and in outlets July 1.
For further information please contact Carlette DeLeon at 876-754-1526 or carlette(at)headlinejamaica(dot)com
###