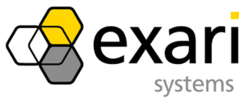 Exari works with law firms around the world, and when there's a great event like this that benefits a worthy cause, it's important to show our support
Boston, MA (PRWEB) June 21, 2011
Exari, the global leader in interactive document generation, is supporting "Lawyers Have Heart, Boston," a 5K road race being held on June 30th at the Bank of America Pavilion to benefit the American Heart Association (AHA). The race is open to 1,500 runners. Exari is fielding a team of runners, including Exari President, Terry Lee, who are raising funds to support the AHA.
The Boston legal community and their business partners are sponsoring this year's event; however anyone can participate in this 5K timed road race. Massachusetts Governor Deval Patrick is the events honorary chair. The mission of the American Heart Association (AHA) is building healthier lives, free of cardiovascular diseases and stroke, the number one and number three killers of Americans.
"We are pleased to participate in this event with our partners in the legal community," said Terry Lee, Exari President. "Exari works with law firms around the world, and when there's a great event like this that benefits a worthy cause, it's important to show our support."
Exari (http://www.exari.com) is a global leader in document automation for large enterprises. Exari's intuitive web-browser interface empowers business people to create their own contracts using the templates created by their legal department. This approach accelerates the contracts process and reduces the burden on busy legal departments. The Exari system significantly reduces costs, cycle time and risk, and is used worldwide by legal, insurance, banking, sales and government professionals. Customers are supported from Exari offices in Boston, London, Munich and Melbourne. Try a demo of an NDA or Services Agreement.
###