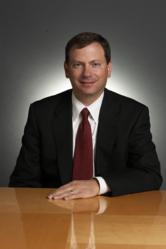 Cleveland, OH (PRWEB) June 18, 2011
Alan F. Scott, T. Richard Bailey and J. David Heller, Principals, The NRP Group, are pleased to announce Andrew N. Tanner has been promoted from Vice President and Chief Financial Officer to Chief Operating Officer at the organization.
When Mr. Tanner joined the organization in 2000, there were 48 employees and 5 finance staff total. NRP now boasts 400 employees including a finance staff of 25. "He has developed financial programs to grow, control and build systems to bring in an experienced staff to fill holes in the right places," says J. David Heller, Principal, The NRP Group. "Companies with industry foresight, knowledge of the market, and dedication to providing a superior product to this generation are those that understand the dynamics and roll with the changes. Andy is an individual that has the attributes which assist NRP reaching its overall objectives." Over the years, NRP has partnered with local governments, financial institutions and neighborhood organizations on many multi-family housing, single-family in-fill homes, senior housing, and land development projects. on is carefully contemplated and executed to maximize investment return, cost efficiency, productivity and satisfaction. The NRP Group has been recognized as NAHB's Multifamily Development Firm of the Year and has been ranked number one in the Top 50 Affordable Housing Developers for 2007, 2008 and 2009 by Affordable Housing Finance.
Since its' founding in September 1995 by Alan F. Scott, T. Richard Bailey and J. David Heller, the company has experienced continual growth in the fields of single-family, multi-family, senior and student housing. In all, more than 15,365 housing units have been built with another 1,940+ planned in 2011.
In 2003, the owners formed NRP Management, which at year-end 2010 managed 79 properties encompassing 8,211 market rate and tax credit family and senior apartment properties in Ohio, Michigan, North Carolina, Virginia, Texas, Indiana, New Mexico and Arizona.
The NRP Group, LLC has offices in Cleveland, Ohio; San Antonio, Texas; Houston, Texas; Phoenix, Arizona; Tucson, Arizona; Buffalo, New York; Raleigh, North Carolina; and Orlando, Florida. For more information, call (216) 475-8900 or visit http://www.nrpgroup.com.
Mr. Tanner holds a bachelor's degree in Business Administration from Bowling Green State University and a master's degree in Business Administration from the University of Chicago.
The NRP Group LLC: Developer, Builder and Management Company
The NRP Group is a full-service developer, general contractor, and property manager providing a broad range of services. From start to finish, every project The NRP Group takes.
###