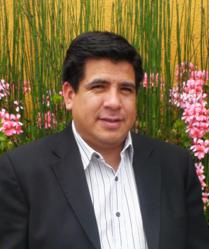 I joined this team because I believe in its corporate leadership, distribution and audience. Big brands can find great value here.
Los Angeles, CA (PRWEB) June 17, 2011
EC Hispanic Media, owner of El Clasificado, elclasificado.com, Quinceañera Expo, quinceanera.com, alborde.com, Su Socio de Negocios and pacoslist.com, announces that Hugo Hernandez has joined its senior management team in as Director of Marketing and Events. Until recently, Mr. Hernandez worked at impreMedia where he held various positions including: National Automotive Sales Manager, Corporate Accounts Manager and Director of Sports Initiatives. While there, Mr. Hernandez was responsible for creating and co-selling some of impreMedia's largest marketing programs to key brands such as Ford, Kia, Dodge, Farmers Insurance, Dish Latino, Budweiser, Miller, Best Buy, La Curacao and others.
"EC Hispanic Media in general and our flagship brand El Clasificado specifically have made key gains in distribution, events, content offerings and overall presence on and offline. Our company is ready to attract top talent to join our already talented employee pool" said Martha de la Torre, CEO and Co-Founder of El Clasificado and EC Hispanic Media. "Mr. Hernandez is an experienced and visionary executive in the creation and implementation of solutions that drive substantial value to our users, clients and to our brands. He will utilize our superb distribution system, events and online offerings to bring key value to our clients."
Mr. Hernandez will report directly to Mrs. de la Torre and will lead all B2B and B2C branding, events and corporate selling efforts. In addition, Mr. Hernandez will be responsible for brand identity against EC Hispanic Media's key media assets: El Clasificado, quinceanera.com, alborde.com, SuSocioDeNegocios.com, and pacoslist.com. Under his leadership, EC Hispanic Media will soon announce the details of a "guerrilla" marketing campaign entitled "Think about it!" The campaign will target Hispanic advertising agencies and major brands.
"In an ever changing media world, EC Hispanic Media's El Clasificado has managed to challenge and win against great media brands in the marketplace. I joined this team because I believe in its corporate leadership, distribution and audience. Big brands can find great value here. What sets this company apart is its favorable online position and strategy. There is no doubt that elclasificado.com is set to become the Craigslist of the Hispanic market. I want to be a part of it."
About EC Hispanic Media:
EC Hispanic Media is a Los Angeles based company with headquarters in Norwalk, California. Through its flagship print product, El Clasificado, EC Hispanic media reaches 1.5 million Hispanics on a weekly basis. Its footprint extends from the Central Valley of California to San Diego with a distribution of 460,000. In the last year, the distribution has grown at a neck breaking pace, and has recently expanded into the Fresno and the Bakersfield markets. EC Hispanic media also owns elclasificado.com which generates 6 million page views a month from across the United States. EC Hispanic Media's events division produces "Quinceañera Expo" which attracts 10,000 attendees annually, and the "Su Socio de Negocios" small business workshop series. EC Hispanic Media also reaches the bilingual Hispanic via its online property alborde.com and its "Día de los Muertos" event in November.
###