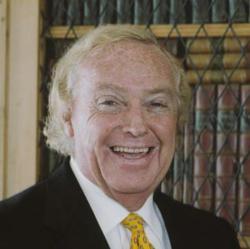 Some insurance companies are making a blatant effort to take the "I" out of Independent Marketing Organization to bring them under their control.
Wayzata, Minn. (PRWEB) June 20, 2011
Bob MacDonald, former CEO of Allianz Life and frequent insurance industry critic, today accused companies of trying to weaken and circumvent the Independent Marketing Organization (IMO) system and urged IMOs to protect their future by buying their own insurance company.
Writing in his blog, MacDonald claimed that life and annuity insurance companies seem intent on destroying the very core of the IMO concept. "Apparently intimidated by the 'independence' of IMOs," said MacDonald, "some companies are making a blatant effort to take the "I" out of IMO and force them under the control of the company."
MacDonald points out that the logic for this action is dubious, because for the past 25 years, the IMO distribution system has produced the bulk of business written by these companies and has been the catalyst for virtually all their growth and profits. But there has always been a love/hate relationship between the two. The companies love to have IMOs recruit agents and develop business, but hate that IMOs are independent and not beholden to any one company. MacDonald suggests that's why companies are implementing strategies designed to control and constrain the options of the IMO. What gives the companies the leverage to launch these attacks is a monopoly on product offering and because the number of companies in the market has declined, the options available to the IMO have become limited.
MacDonald said, "What this boils down to is that if the existing IMOs do not take prompt action to protect their future, they may not have one."
"What the existing IMOs should do," said MacDonald, "is turn the tables on the companies. To create options and protect their future, the IMOs should band together and buy a life insurance company." MacDonald suggested there are a large number of capital-flush investment firms looking for the right situation to invest in the insurance industry. The proven ability of IMOs to recruit agents and produce quality business is exactly what these investment firms seek.
"If larger IMOs can unite, agree to invest some of their own capital and then identify an experienced and respected management team, many of these investment firms would come banging on their door offering investment funds to buy a company," MacDonald predicted.
Taking this type of creative action would present the IMOs with options they don't have now and put them firmly in control of their future. In addition to leveling the playing field with existing companies, by investing in an insurance company the IMOs would be confident of the company's total support and have the opportunity to participate in the value of the business they produce.
MacDonald admitted that many details must be worked out, but he argued, "This approach is not as farfetched as some may think."
Bob MacDonald was formerly CEO of ITT Life, wholly owned by The Hartford. He founded LifeUSA, which he sold to Allianz SE in 1999 for $540 million and became CEO of Allianz Life of North America. Since 2002 MacDonald has headed CTW Consulting, LLC, a vehicle for offering his experience and unique approach to management and corporate culture development. He is the author of several popular books on business management, including "Cheat To Win: The Honest Way to Break All the Dishonest Rules in Business" and "Beat The System: 11 Secrets to Building an Entrepreneurial Culture in a Bureaucratic World."
# # #