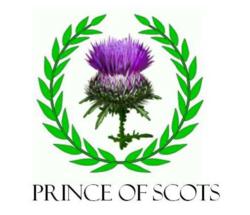 "Our goal is to create a virtual store where our customers can come relax, enjoy coffee from the comfort of their office or home, read leisurely stories, and shop at the same time."
Southampton, New York (PRWEB) June 20, 2011
Prince of Scots, a US luxury manufacturer, has reportedly filed trademarks for its up and coming e-commerce website. An exclusive on-line retail website and store will begin featuring apparel, jewelry, and home linens in the Summer of 2011. PrinceofScots.com will present collections of unique luxury gifts for women, men, children and home.
David Campana, E-Commerce Director, said plans for the site are to create a new socially interactive shopping environment. The mission is to create an online resource to read up on trends, celebrity watching, and luxury living in the Hamptonshich while offering a shopping environment for special gift items not readily available in the market place. "Our goal is to create a virtual store where our customers can come relax, enjoy coffee from the comfort of their office or home, read leisurely stories, and shop at the same time." Campana added.
The Prince of Scots luxury collection of gifts will include their signature line, McAlson Boxers and Swimwear, Patricia Brown Jewelry, John Hardy hosiery and ties, Robert Tateossian cufflinks , Designer Del Tempo watches, Ermenegildo Zegna and Ermenegildo Zegna Baby cashmere throws, blankets, and scarves.
"We are pleased to offer an exquisite collection of fine merchandise from Italy, Belgium, United Kingdom, and the United States" said Tim Danser, President of Prince of Scots, "Our virtual luxury shopping environment will change the future of the on-line experience."
About Prince of Scots
Prince of Scots is an exceptional designer, manufacturer, and retailer of top quality consumer products. The company offers a vast global network of sourcing, manufacturing and distribution through strategic partnerships. Our "Ultimate Goal" is be Best in Class in everything we do.
About Tim Danser
A Fashion Industry Executive skilled in creating "The Next Big Idea." While a student at West Virginia University, Danser created the schools first pin up calendar, Faces of WVU. Danser has been credited with many "first" in the industry including "Why Rent When You Can Own Tuxedo" at JCPenney and "Dad Wants Free Gasoline" at Sears.
Singular product innovations include the world's first machine wash/tumble dry suit with JCPenney and the world's first Eco suit at Sears. While serving as Interim President and Vice-President of Marketing at Bagir International, Danser was successful at turning the company around, launching Simon Carter in North America and creating Red Carpet Brands.
Today, Danser brings a new global source of supply, a new business strategy to keep businesses competitive, and new designers/ talent which create reasons to buy.
###