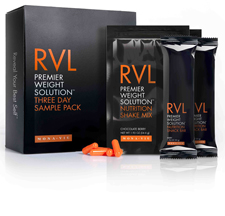 MonaVie RVL has already dramatically improved the quality of life of thousands of people. The launch of 3-day trial kits and sample packets is another example of how MonaVie fulfilling its promise to help others live a 'More Meaningful Life.'
Salt Lake City, UT (PRWEB) June 20, 2011
MonaVie, a global leader in premium nutrition products, announced new additions to its MonaVie RVL Premier Weight Solution (http://www.monaviervl.com) product line during its International Convention, June 9–11, in Salt Lake City.
These new products come on the heels of the January 2011 launch of MonaVie RVL (pronounced "reveal"). Designed to assist in healthy weight loss and weight management, MonaVie RVL delivers a nutrient dense blend of macronutrients (proteins, carbohydrates and fats), micronutrients (vitamins and minerals) and phytonutrients (antioxidants such as carotenoids, anthocyanins and proanthocyanins), in an efficacious system that includes a shake mix, a dietary supplement and snack bars.
MonaVie North America President Jeff Graham said that MonaVie RVL has experienced brisk sales since its January launch and that consumer experience and success with the product has exceeded the company's initial projections. Graham said the products announced at convention are designed to facilitate easier product sampling (RVL 3-day Trial Kits) and on-the-go convenience (RVL Single-Serving Packets). These product additions will initially be available June 20 in the U.S. and June 27 in Canada, with plans to bring them to international markets in the coming year.
"Our commitment to developing innovative premium products, backed by science, continues with the most recent additions to our RVL product line," said Graham. "MonaVie RVL has already dramatically improved the quality of life of thousands of people. The launch of 3-day trial kits and sample packets is another example of how MonaVie fulfilling its promise to help others live a 'More Meaningful Life.'"
MonaVie RVL 3-day Trial Kit
The MonaVie RVL 3-day Trial Kit provides a convenient and affordable way for first-time consumers to experience the benefits of the MonaVie RVL Premier Weight Management Solution. The Trial Kits consist of six packets of MonaVie RVL Shake Mix (chocolate berry or vanilla cream flavor), RVL snack bars (six chocolate or three berry flavor), six RVL dietary supplements, nutritional information and a RVL product brochure.
MonaVie RVL Single-Serve Shake Mix Packets
MonaVie RVL Single-Serve Shake Mix Packets give active people a convenient packaging, providing an easy way to consume the MonaVie RVL system on the go. When you order this option, you receive 28 convenient, single-serve packets which are perfect to carry in your purse, briefcase or gym bag. Each shake provides the antioxidant power of more than 10 servings of fruits and vegetables, prebiotic fiber for healthy digestion and AçaVie, MonaVie's premium blend of acai, in a chocolate berry or vanilla cream flavored whey protein mix.
About MonaVie
MonaVie is a leading network marketing company that sells premium nutrition products in 17 countries around the world. Launched in 2005, MonaVie became one of the fastest-growing companies in history. In 2009, the Inc. 500 listed MonaVie as the No. 1 fastest-growing private company in the Food & Beverage category, and Ernst & Young named Dallin Larsen, MonaVie's founder and CEO, Entrepreneur of the Year. MonaVie's product portfolio includes a line of functional beverages, a healthy energy drink, and a healthy weight management system. Learn more about MonaVie at http://www.monavie.com. Become a fan of MonaVie on Facebook (http://www.facebook.com/MonaVie) or follow MonaVie on Twitter (http://twitter.com/monavie).
Contact:
Mike Weingarten
(801) 748-3374
mweingarten(at)monavie(dot)com
###